The Plumbing Wizard
Staff member
Messages

29,948
Reaction score

3,449
Points

113
Location
Website
Replacing a three handle tub shower faucet with Moen Posi-Temp
Sometimes we find a three handle tub shower faucet that either needs updating, or we simply can't find parts for.
On method for repairing a three handle faucet, is to turn the water off at the home, pull the handles and stems, and take those to a local hardware store to match up. All of this takes driving time, two trips if you're lucky. If you have a photo, and you recognize the faucet, you may be able to have the correct parts when you make the first trip. Price Pfister makes a well used three handle, but there are more out there that are not PP, and don't give much of a clue.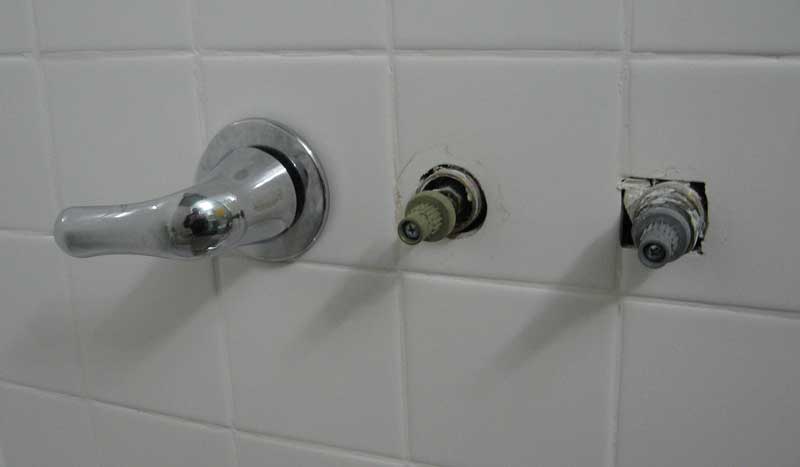 Yeah.......What's this?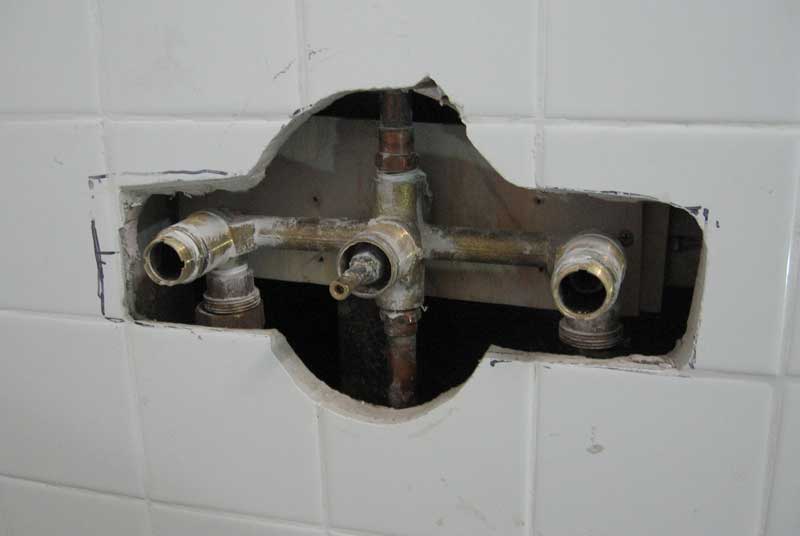 Okay, that valve body looks like nothing I've seen. I'm replacing with a Moen Posi-Temp anyway, so here I go.
The Posi-Temp pressure balances, nice for an old home when somebody is working the kitchen sink or flush a nearby toilet in the second bath.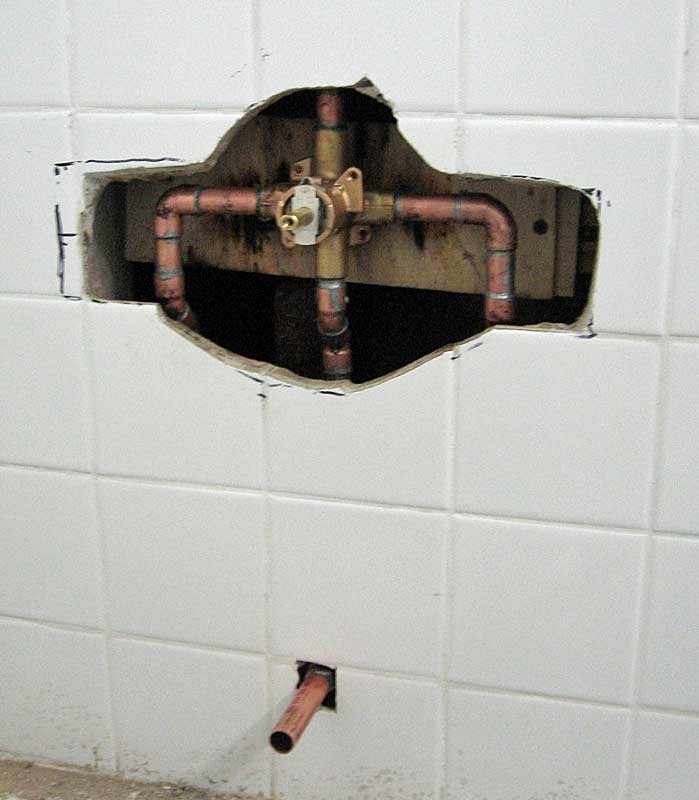 Installed and ready to be secured in the wall.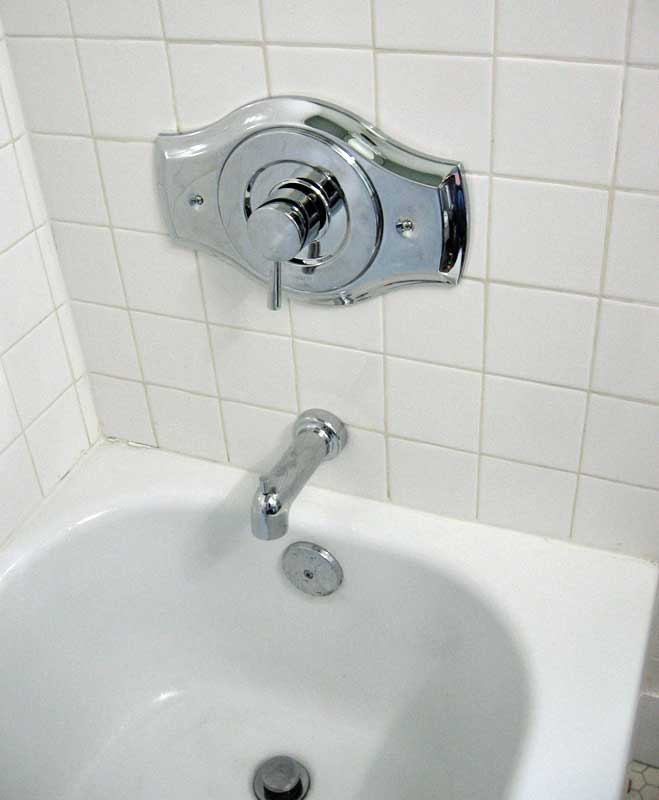 Trimmed with Moen repair plate and the "Moen Level" tub shower trim.
Now if they ever have an issue, there is the lifetime guarantee from Moen on the cartridge.
And we "know" what it is this time. It's much easier to "dial" in the temperature too.