The Plumbing Wizard
Staff member
Messages

29,948
Reaction score

3,446
Points

113
Location
Website
TOTO Ultramax II with a bowl height of 16-1/8" makes it a little easier to get up and down.
Comes standard in the whites with super smooth bowl finish to make cleaning easier.
MS604114CEFG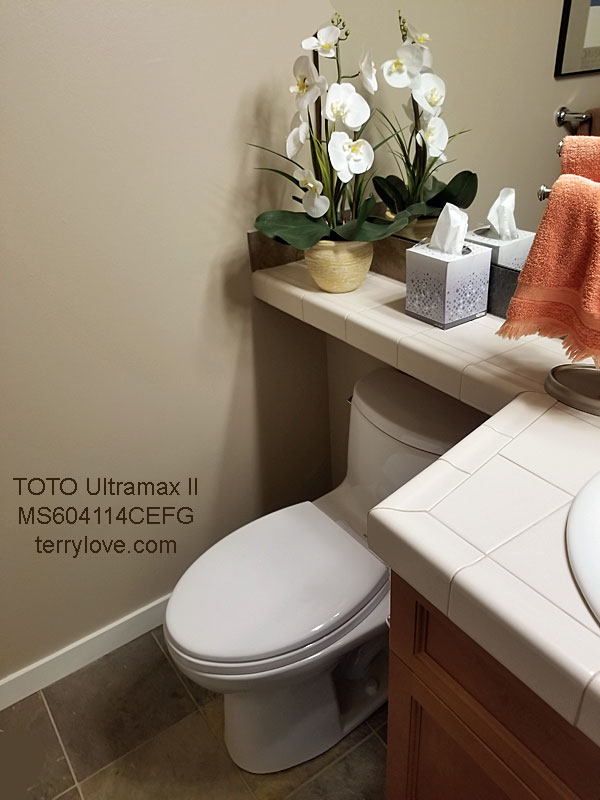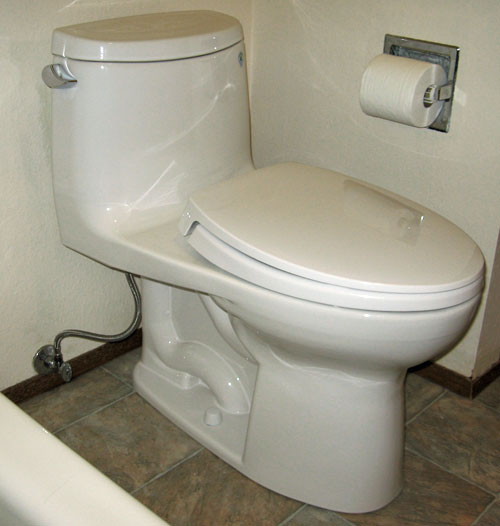 TOTO Ultramax II, MS604114CEFG toilet review
Made in USA
Video of performance
Toto has a new model called the Gwyneth with the
WaterSense Ecoflush
.
1.28 gallons, with the double cyclone rinse and CEFIONTECT in White, Beige/Biscuit and Bone. The Gray and Ebony/Black are without CEFIONTECT. It comes with the SS114 softclose seat and is the universal bowl height 16-1/8" before the seat is added. MaP testing has given it a 500 gram rating, which in many oppions is plenty for performance.
Specs for Gwyneth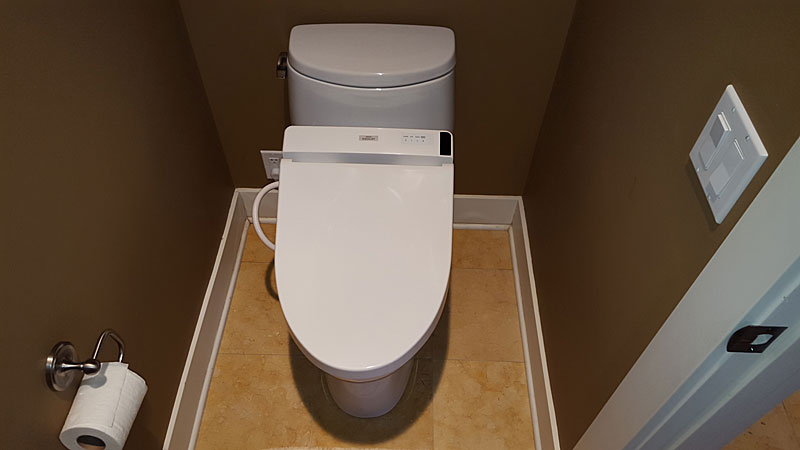 Ultramax II with C200 Washlet installed.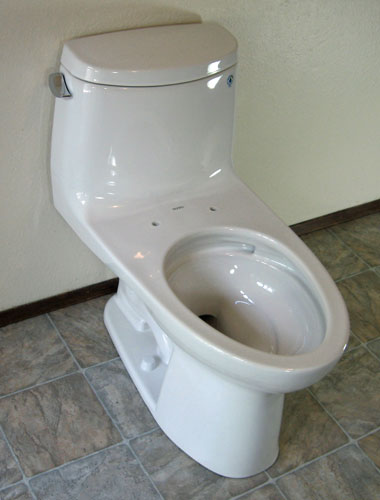 Out of the box, the Ultramax one-piece is a
pop and drop
installation.
Pop the box, and drop it on some new wax.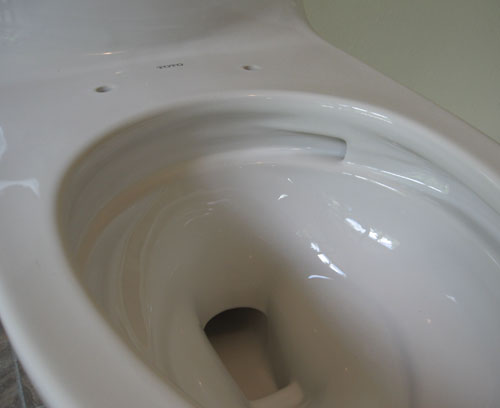 The bowl hase two rinse outlets near the top of the bowl, the water swings around the bowl when rinsing. Toto calls it their
"Double Cyclone"
White, Beige and Bone come with the super smooth ion barrier glazing that they call
CEFIONTECT
. I have a bowl downstairs with the same glazing that is 2.5 years old, and it's still very smooth, like the day it was installed.

Inside the tank of the
MS604 Ultramax II.
It uses the Red Toto
3" flapper
, replacements are found at most hardware stores. The fill valve prevents overfilling of the bowl.
http://terrylove.biz/toilets/10-toto-ultramax-ii.html
Originally, TOTO had a one-piece and a two-piece Gwyneth
These are now:
MS604114CEFG, Ultramax II
CST454CEFG, Drake II
Last edited: