Messages

36
Reaction score

4
Points

8
Location
Hi everyone,
I recently used PEX to run my hot and cold supply to my basement bathroom.
I'd love to get your advice and tips on where I did well and where I made some mistakes.
Help, before I close this up with drywall and Kerdiboard! Just a few things to know:
1. For every connection I made sure to use the go no-go tool.
2. I did a 15 minute pressure test and it held good. No leaks.
3. I have shutoff valves for this 3-piece bathroom, so I can turn it off independently from other bathroom.
4. I transitioned from 3/4" to 1/2" PEX at a T when I broke off to supply the shower and toilet / sink.
5. My shower mixer is at 45" high and my shower head is at 75" high. Toilet supply is 7" off finished floor and 6" left of toilet center. Hot and cold for sink are 4" from the sink drain and 21" off finished floor
Here's where I branched off the 3/4" supply to my upstairs bathroom,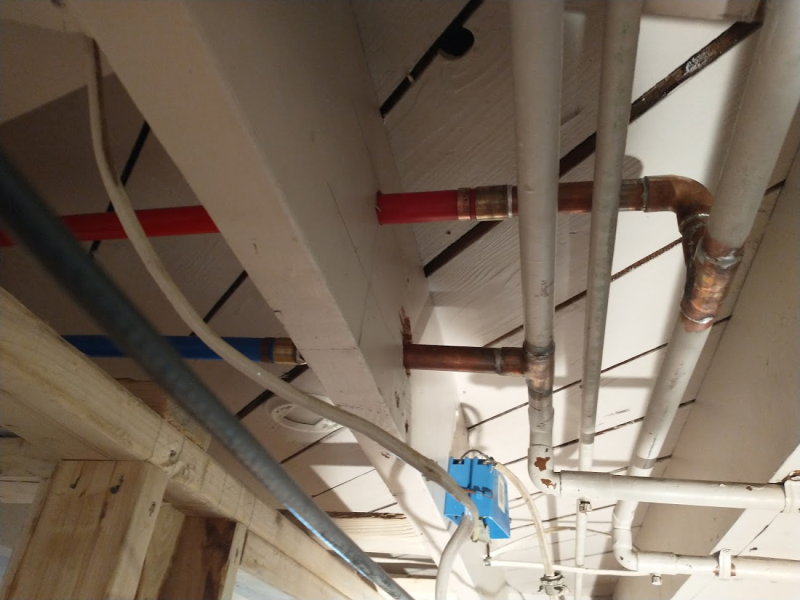 Here is where I came down the joists for the shower,
Here is the shower supply,
Here is where I supply the toilet and sink,
Any advice is appreciated! I'd love to get a "Looks good!" before I close this up with drywall.
Cheers,
Brett
Last edited: