Plumbing contractor
Staff member
Messages

28,022
Reaction score

2,589
Points

113
Location
Website
In 1992 codes required 1.6 gallon toilets.
Kohler came out with it's first stab at it.
A high tank with siphon jet flush, using a 2" flapper and flush valve.
It was a quck closing flapper that was only supposed to let a little water out of the tank.
If that flapper was replaced with an old style flapper, it would drain the entire tank.
Which doesn't sound bad, but take a look at that tiny trapway.
Imagine a plugged toilet, and then that big tank overfilling the bowl and onto the floor.
That part wasn't so good.
The one pictured below is headed for the dump.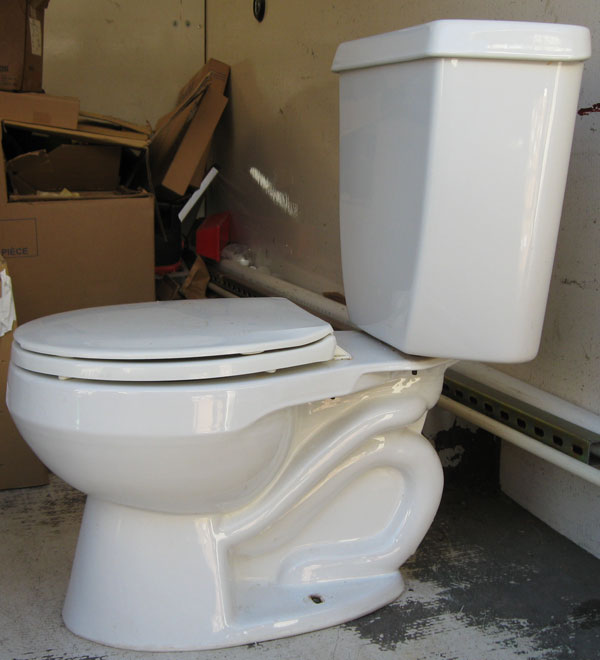 Kohler Wellworth 1994 1.6 Gallon Flush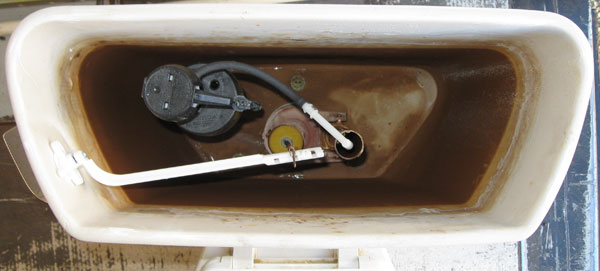 Looking inside the tank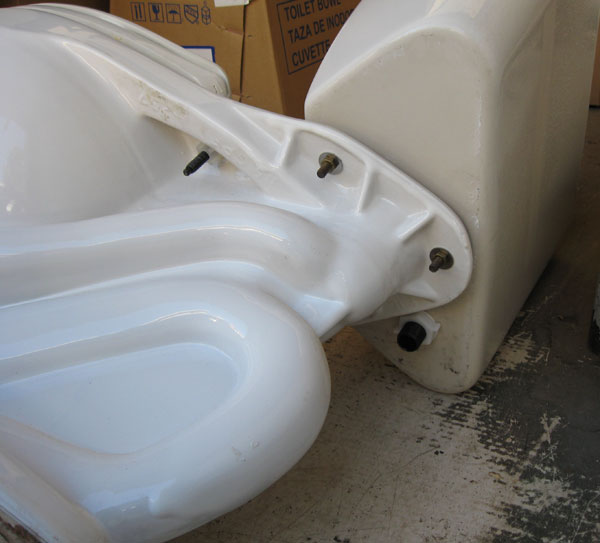 Three bolts to connect the tank.
Last edited: