The Plumbing Wizard
Staff member
Messages

29,284
Reaction score

3,071
Points

113
Location
Website
"This will be fun," Brady said about the road trip on Wednesday. "It's always nice when you take 53 guys on the road and you say, 'This is all we've got and this is all we need and this is what we have to do.' And see 70,000 fans, if you can keep them quiet or turn them on their own team. I think that's an exciting part for road teams, is to see if you can get them booing their own players."

Everyone in Seattle was laughing when they read that comment last week. We knew that Tom had never played in Seattle before. The fans in Seattle are famous for their support of their Seattle Seahawks football team. Some think we are naive, but one thing for sure. We do have a hella good time at the games!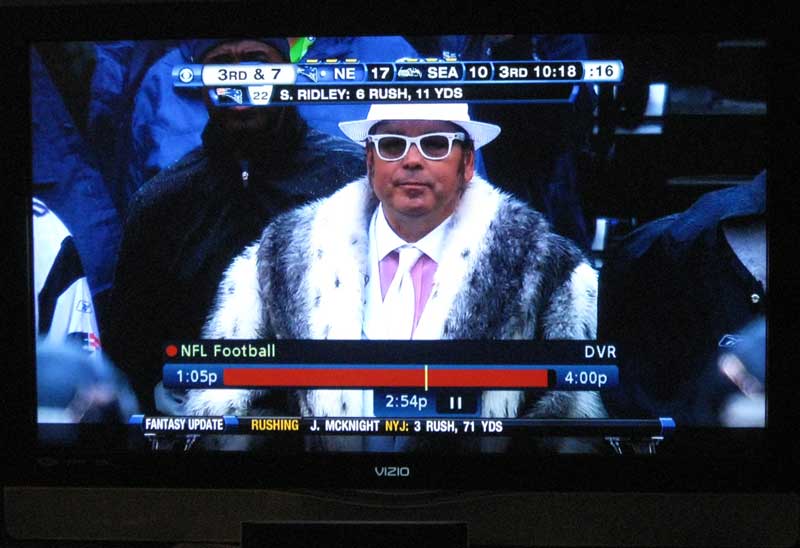 And this is how my little brother Shannon keeps warm at the game.

Tom Brady taunts Seattle fans
I'm not sure Patriots quarterback Tom Brady knows what he's getting into. He's never played at CenturyLink Field, so when he and his New England team come to Seattle on Sunday, it will be his first taste of the famous — or infamous, depending on your point of view — 12th Man.

But Brady apparently isn't intimidated. He can't wait to come into the CLink and make Seahawks fans shut up. In fact, he wants to put such a beat-down on the Seahawks that Seattleites boo their own players.
Last edited: