My wife and I just made an offer on a vacation property and the current owner has removed the dishwasher and put a euro style washing machine in place instead, see listing pic below...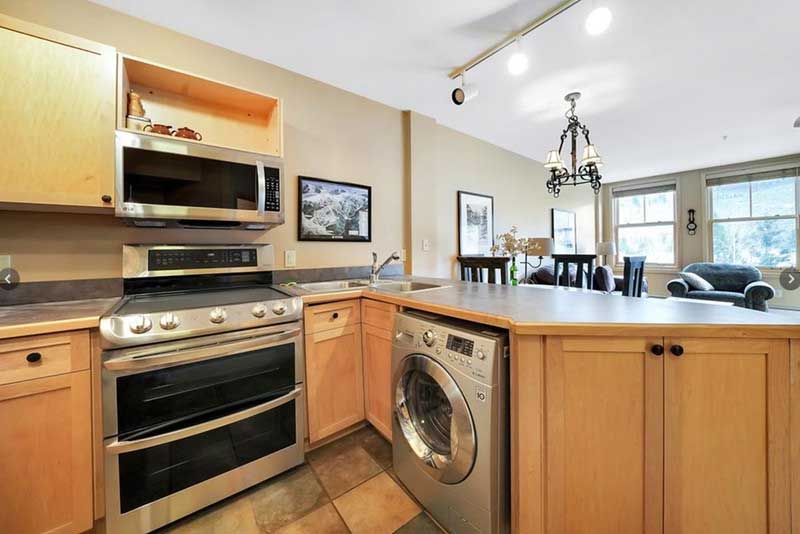 If we purchase the place, we are going to replace the cabinets and are considering adding dishwasher back in the mix - probably an 18" one to save space.
That said, could a dishwasher and this washing machine share a drain under the sink? It looks like they ran the washing machine drain line to the disposer as you would for the dishwasher. Is it easy as adding a tee of some sort or more complicated? Any code issues to be aware of? This is a 3rd floor unit so I want this done right, thought I'd start here to see if I can safely do this or if I need a plumber.
Thanks!
Last edited: