Messages

3
Reaction score

0
Points

0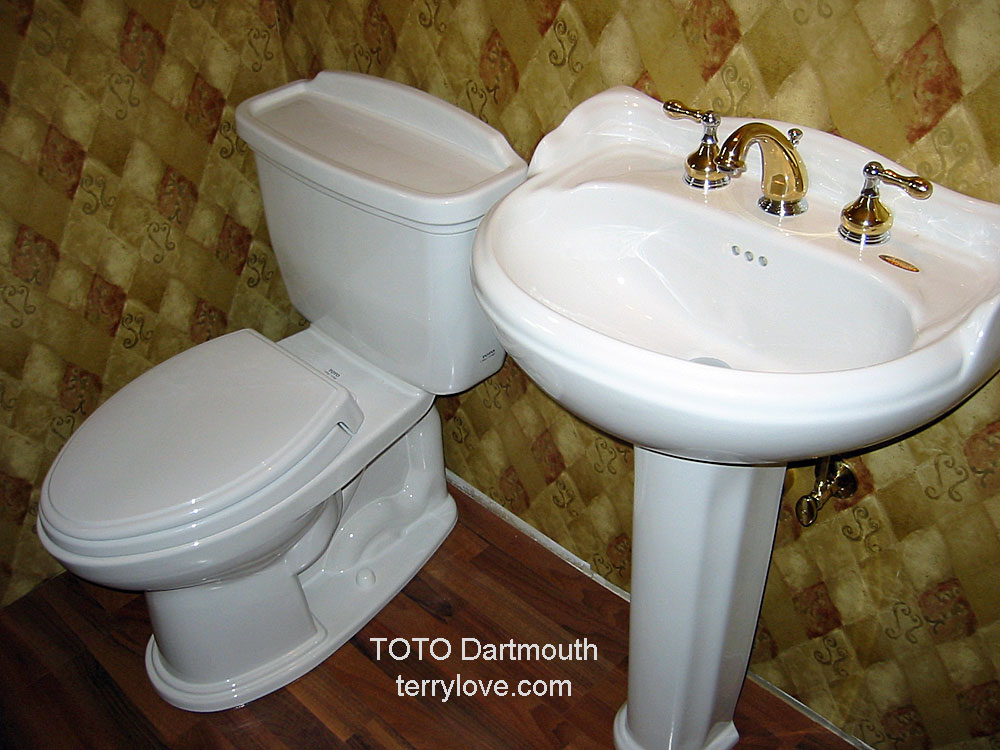 Toto Dartmouth toilet and pedestal
Hello, I am a diy'er looking at a toto Dartmouth (or similar style) toilet for a master bath in my house. This is with an elongated bowl in white (cotton).
I've seen the reviews/comments on this toilet and it seems like the one I want to get, if this price seems fair IF it's also a quiet flusher.
The bathroom this toilet is going in is really close to the bedroom and the seperating door is a pocket door so there is minimal sound dampening. This toilet
MUST
be quiet.
If anyone has other suggestions for an ada type elongated toilet that would be quieter and still work well Please let me know. I now have toilets from 1978, so I expect there will be alot of culture shock, when switching to the new 1.6 gallon toilets. I want to make sure the toilets I get are the best possible flushers.
Also;
I'd also be interested in one of the dual flush toilets, but can't seem to find any here at all, much less find one to match my antique bathroom style.
Thanks for any help you all could provide.
Chris
Last edited by a moderator: