The Plumbing Wizard
Staff member
Messages

29,948
Reaction score

3,449
Points

113
Location
Website
Sauk Mountain Trail, #613 near Rockport State Park. The forest service road #1030 is off of State Route 20, East of Concrete and before you get to Rockport. If you come by way of Darrington, you turn left on State Route 20, drive past the park, and #1030 shows up on the right. Sauk Mountain Trail.
My mother used to love this hike when she could still hike the hight mountains. It's a fairly easy grade with swictchbacks up 1,100 feet to the top. You do need to be careful that you don't kick rocks off the trail, as there are often others below you.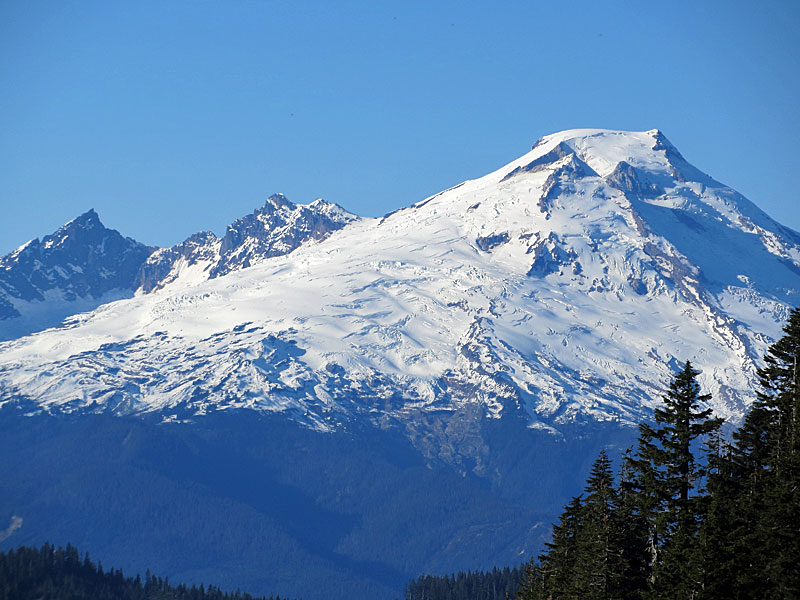 Looking over at Mt Baker to the Northeast.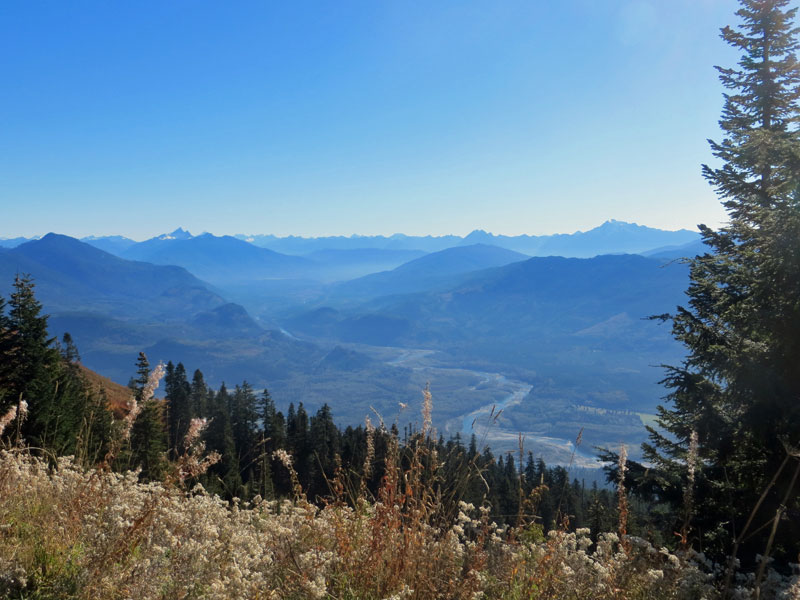 Looking toward the South toward the Skagit river down the valley. To the right is the low cloud cover that hung over the Puget Sound area all day. We were just beyond it, and in the bright sunlight.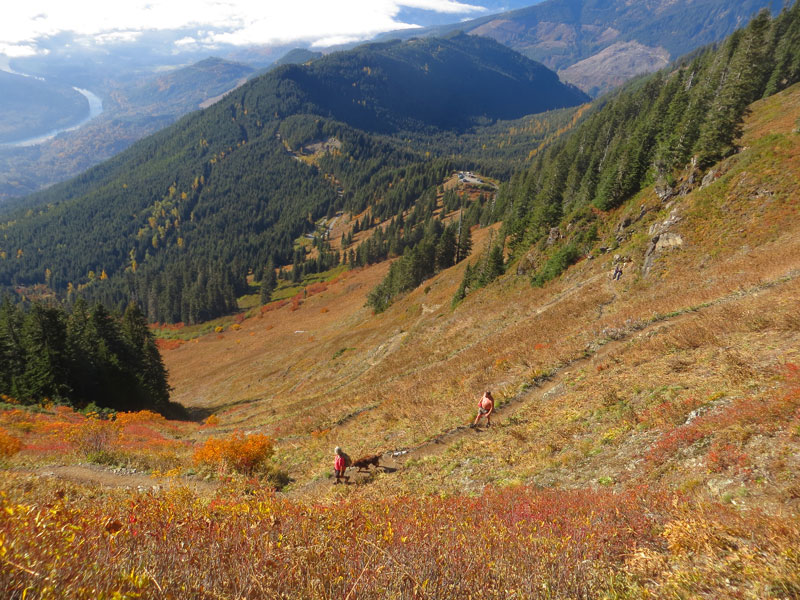 Below are two groups of hikers making their way up the switchbacks. That little gray spot below them and to the right is the parking lot. You can see about nine cars there.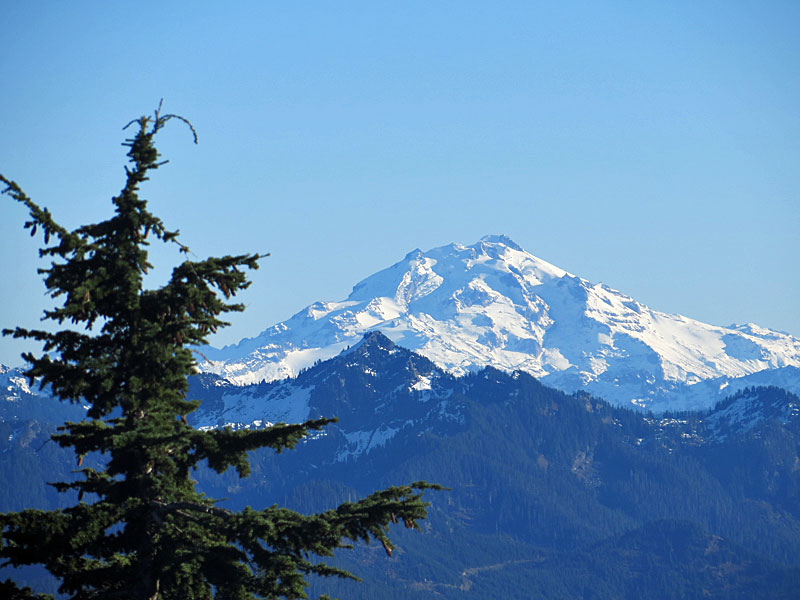 Glacier Peak. One of Washington's volcanos.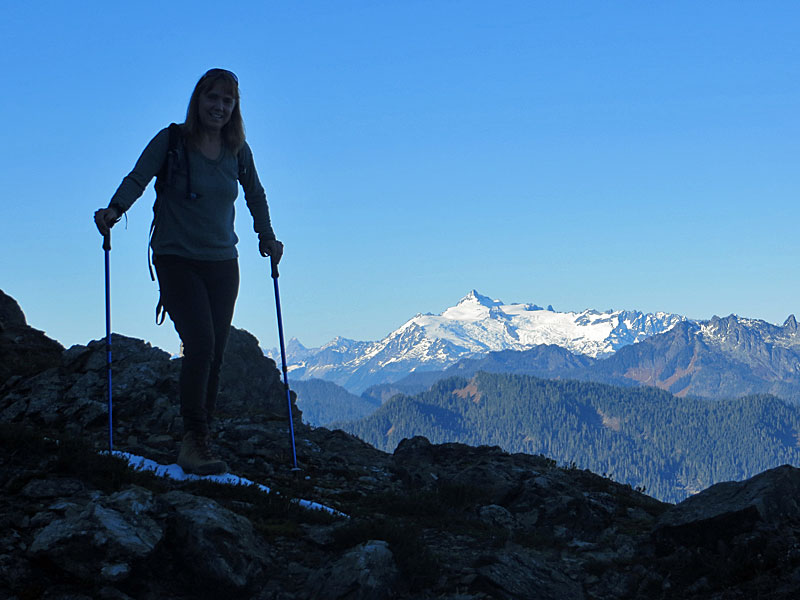 And looking North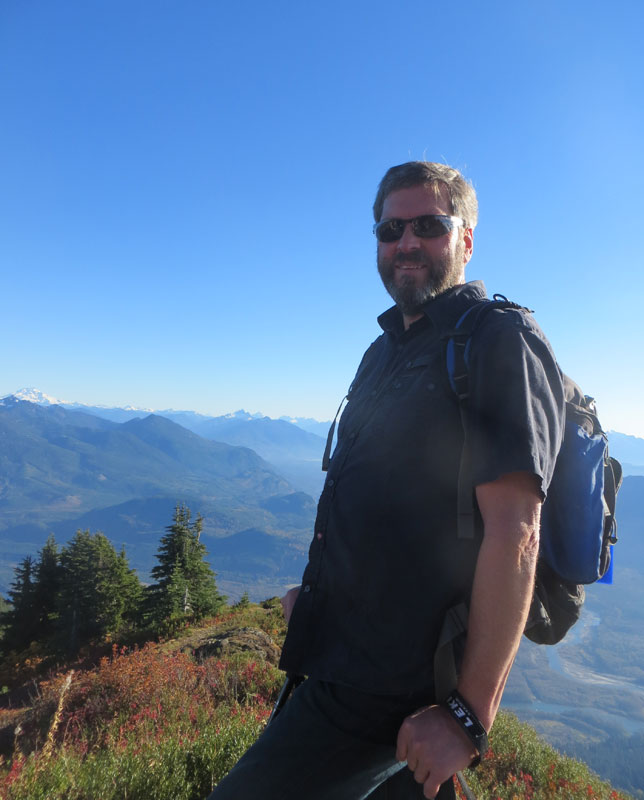 Last edited: