The Plumbing Wizard
Staff member
Messages

29,948
Reaction score

3,449
Points

113
Location
Website
Many homes in the 60's had 1.5" galvanized waste lines for the washer. My parents had something like that and it flooded often. I replaced theirs in the 70's.
Here is a Lake Hills home from 1960 with the old galvanized trap and standpipe, which was also flooding. At the concrete level I found a 2" cast iron hub which allowed me to use a rubber bushing to transistion to ABS.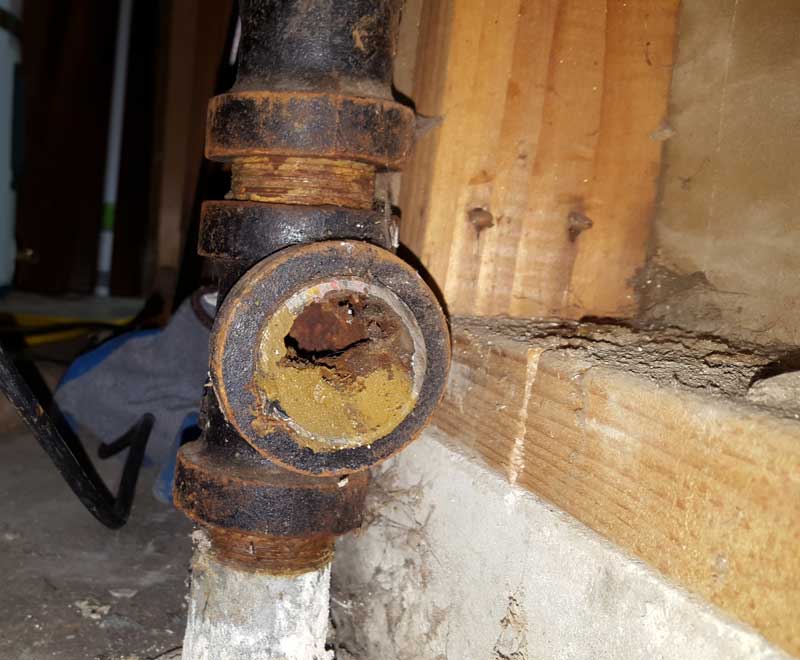 Just a little space at the top where the washer dropped into the santee.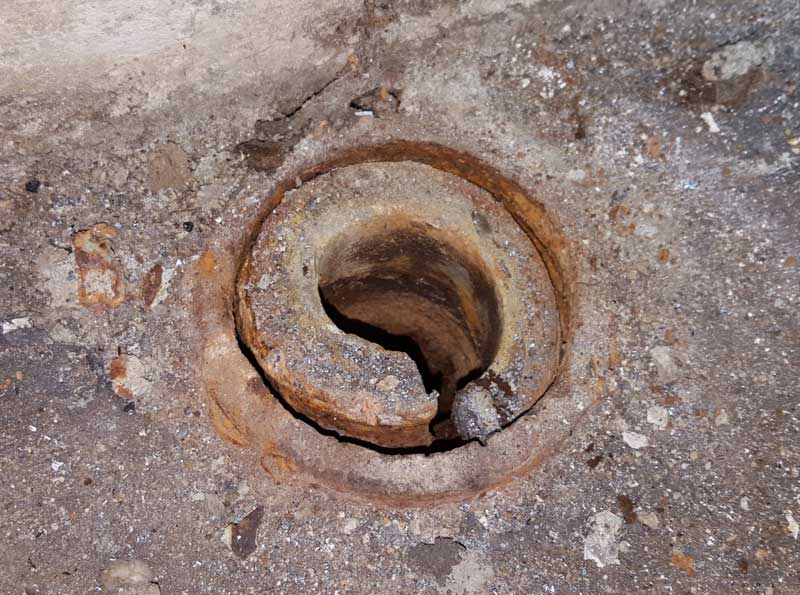 The pipe gets cut out, and then wrestled out of the lead packing. The packing I pry out.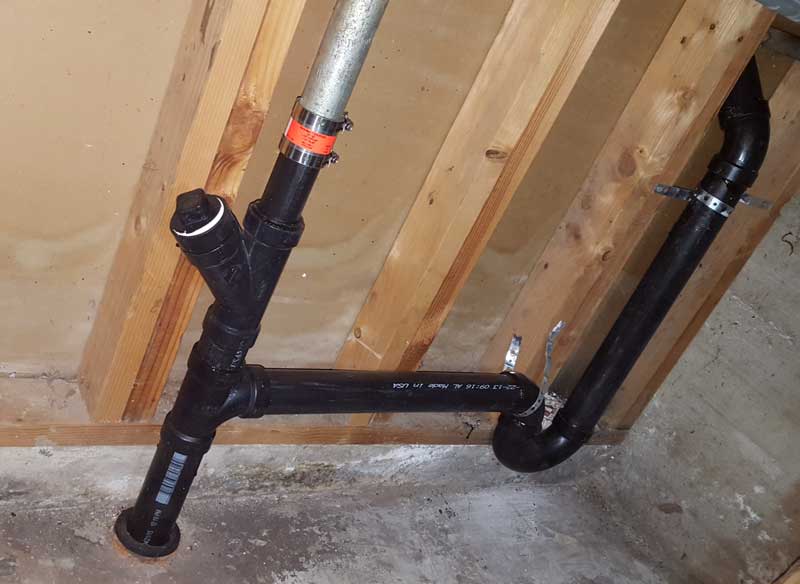 New rubber bush, and a Mission coupling where the two sections of 1.5" meet on the vent.
Now it's a 2" p-trap and standpipe.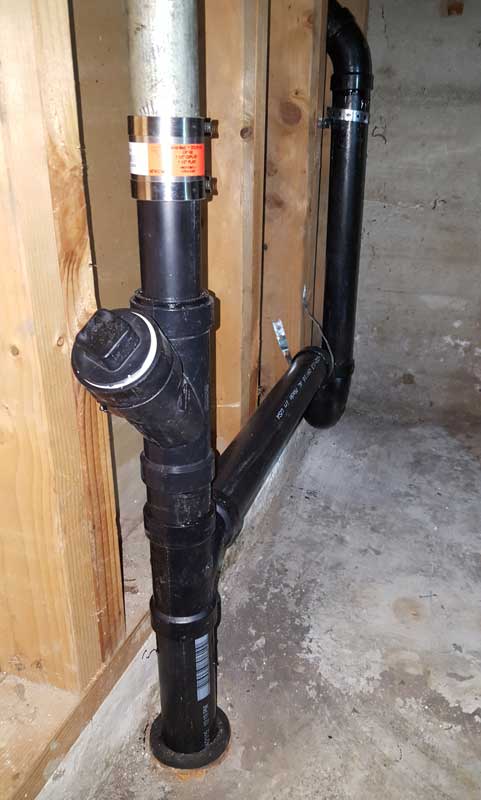 Nice space under the stairs to make the changes.