The Plumbing Wizard
Staff member
Messages

29,948
Reaction score

3,446
Points

113
Location
Website
MW6463056CUMFG TOTO Aquia IV with Washlet Pictures and Reviews
This Aquia IV is a dual flush with the 1G option for the 1.28GPF option. Pictured below is the One gallon version dual flush, and also added is the autoflush and the Polished Nickel push buttons. The toilet comes with the standard 12" Unifit which works with most bathrooms. You can also order the 10" rough or the 14" rough to fit your configuration. 95% of homes use the standard 12".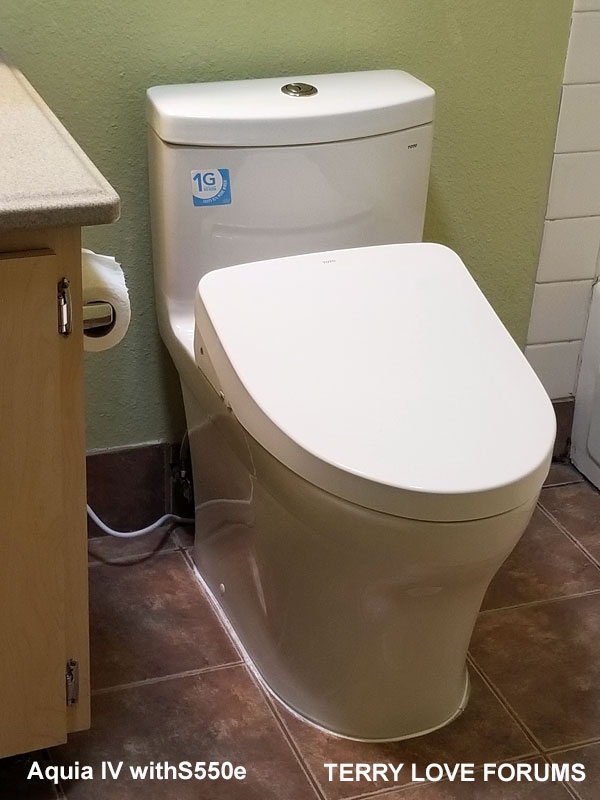 The 1G Aquia 4 with the SW3056AT40 Washelet with the concealed connections.
The caulking at the floor will dry clear.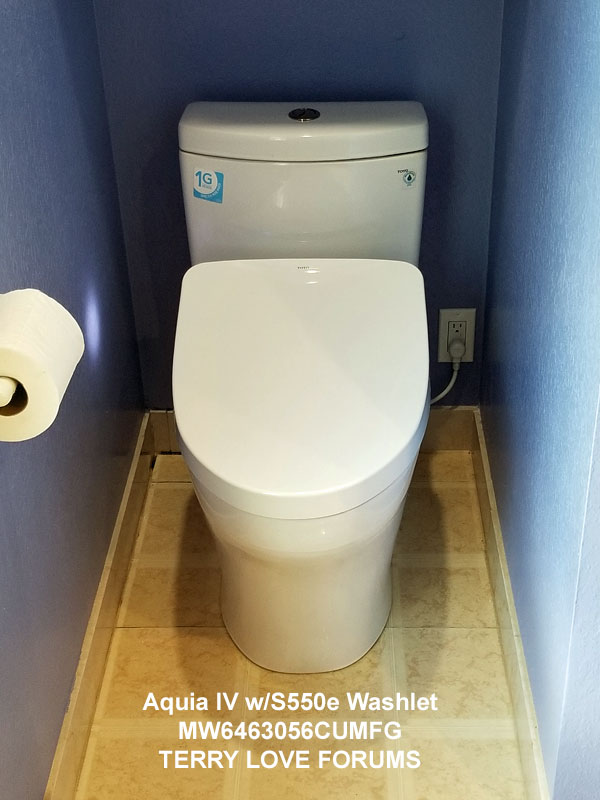 This photo is taken before the caulking was done. I wound up putting the remote even with the end of the bowl on the wall to the left.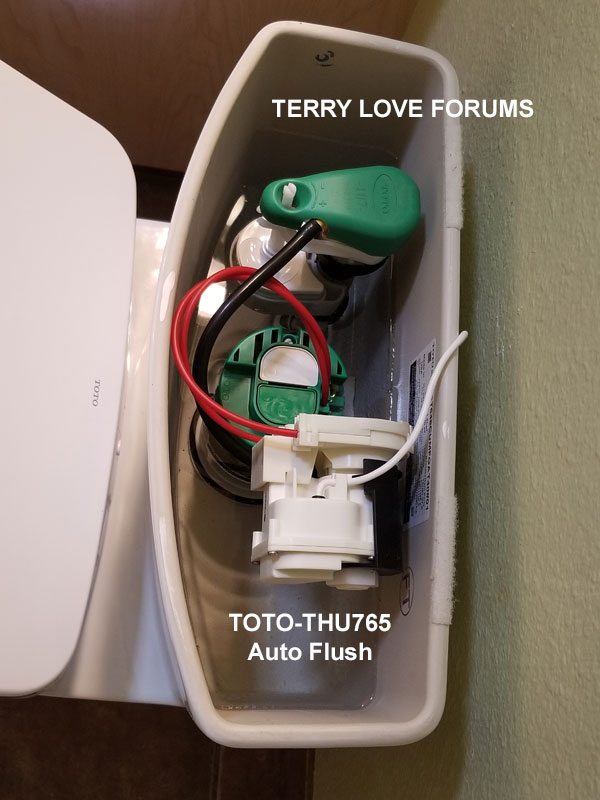 We used the optional THU764 Auto Flush for this.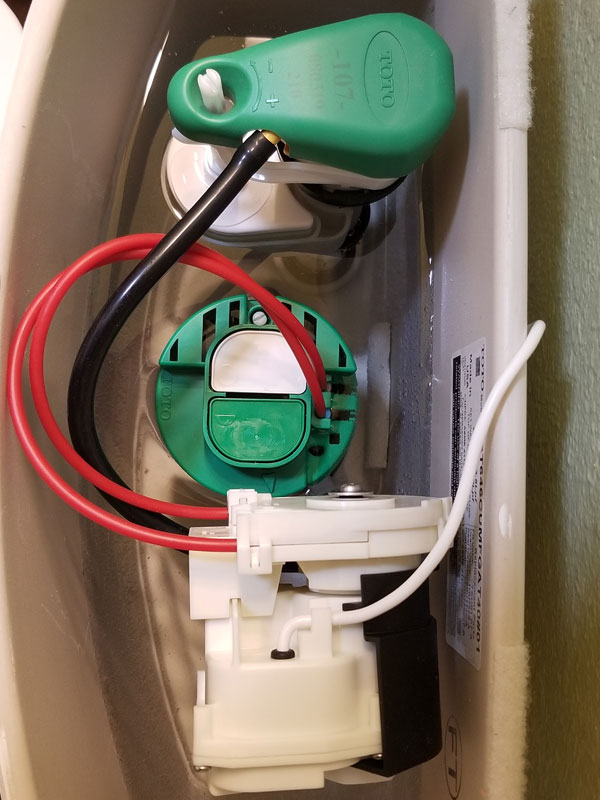 The two red leads fit into the flush valve, and the white control cord fits to the Washet seat.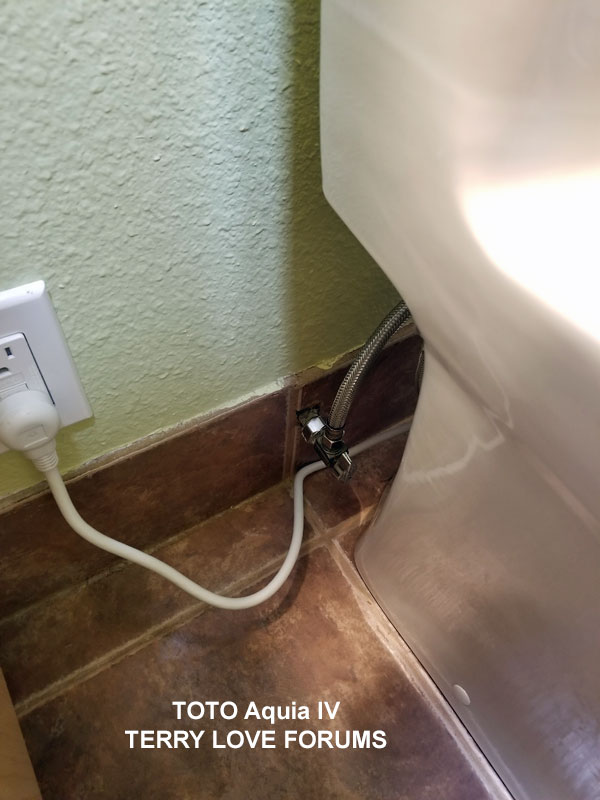 There is some room at the back of the bowl near the sides.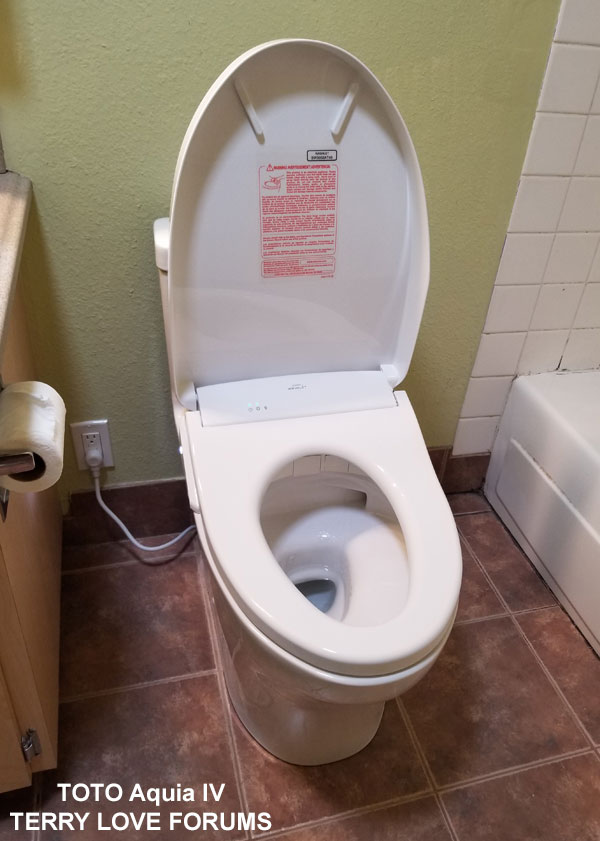 The rinse swings around the bowl from the two outlets near the top.
DYNAMAX TORNADO FLUSH® system
The Washet has pre-rinse that wets the bowl before use. This is an automatic feature.
PREMIST of bowl before use. I love this feature.
EWATER+® on wand and bowl
Heated seat with temperature control, I wouldn't have it any other way.
Night light, helps me find it at night.
Automatic air deodorizer, That smells about right.
Warm water wash, less paper used, warm air dry, even less paper, warm to sit on. All of the makes me warm all over.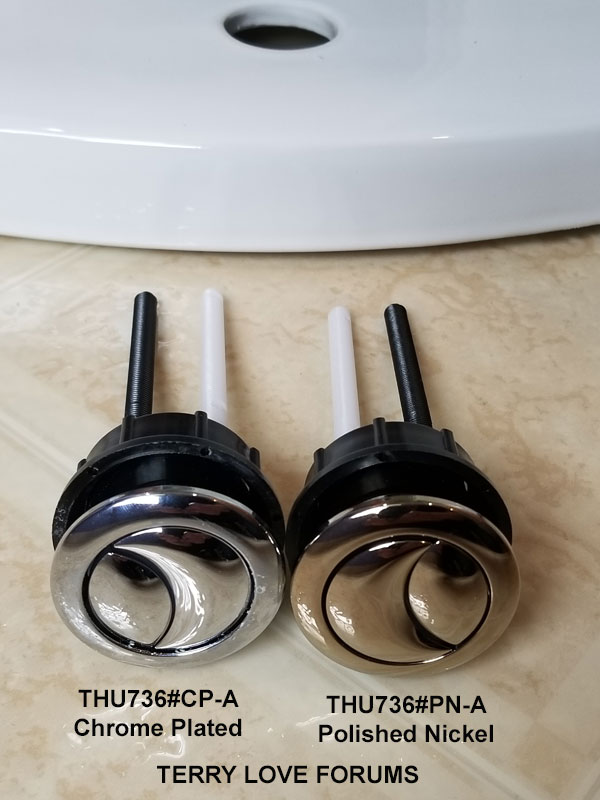 Chrome plated on the left, Polished Nickel on the right.
THU736 pushbuttons.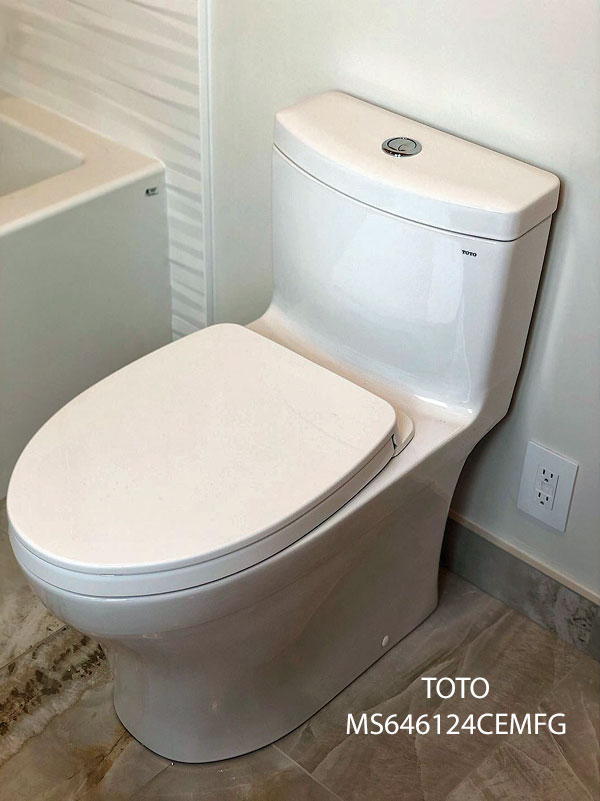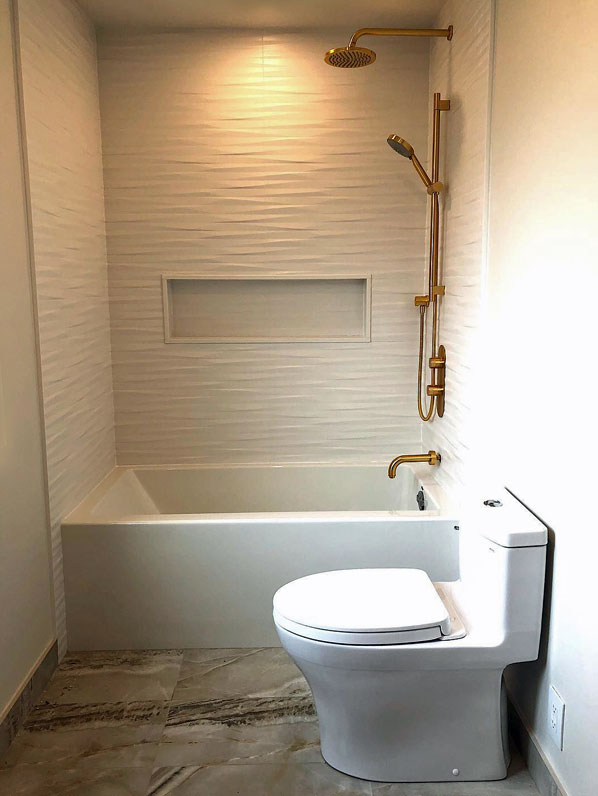 Last edited: