Messages

58
Reaction score

4
Points

8
Location
Hi,
I've got a 2 handle Moen faucet in our bathroom.
Moen has sent me the cartridges to replace the current ones. Unfortunately, the handles are stuck and no matter what I try via Moen, they will not give. I've put vinegar around them with no luck. Maybe I'm not putting vinegar in the right spots. Moen said the base is probably stuck from minerals building up. The faucet is 19 years old. I've tried with soft touch pliers, wrapping a belt around it and then trying to grab it with pliers, etc. It won't move. Any suggestions besides dynamite or a hammer? Thanks.
https://solutions.moen.com/Article_Library/Two_Handle_4"_Mini_Wide_Spread:_Threaded_Hub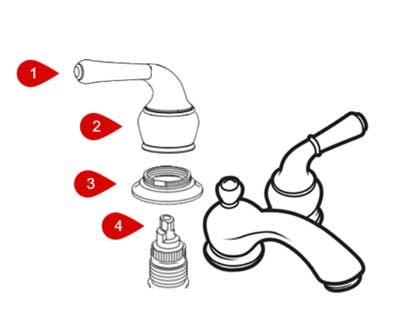 I can also upload the install pdf Moen sent but it is 4.4 MB.
As always, thanks for your assistance.