Messages

8
Reaction score

0
Points

1
Location
Hello, I have been having issues for past few years with any 'rubber' seal or gasket that disintegrates that is present in the connection between the hot water pipe and our Bradford White water heater. This is a newly built home with a new water heater, and we first noticed it when we saw black specks in the bath tub when hot water was running. Below is a picture of the initial setup of the heater pipes when we first noticed the problem.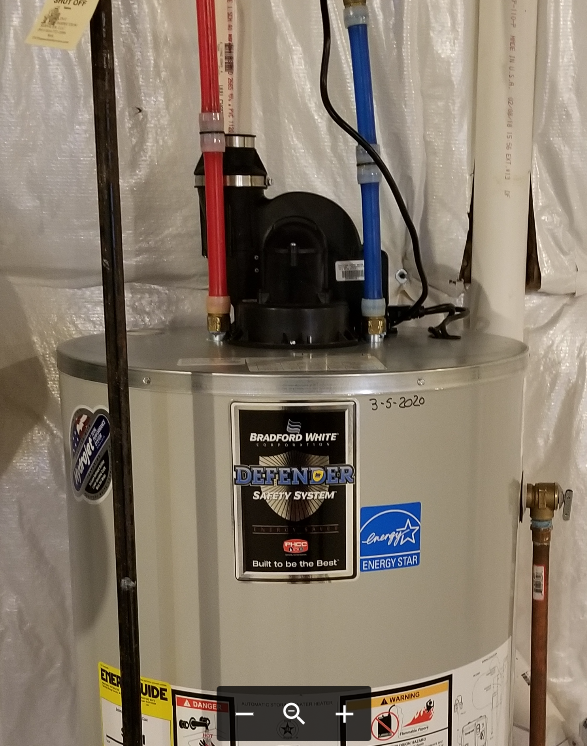 The first evidence of rubber disintegration was the heat trap within the hot water connection .. The rubber gasket on the heat traps melted - see below picture - first picture is a fairly new heat trap vs. the second picture which is the one we found on the hot water side with rubber totally disintegrated.
So the plumbers replaced the entire water heater because they did not understand what was causing this, and after a couple months it happened again... They gave up, so I hired new plumbers, and they decided to install a different type of connection with different type of dielectric union in between - However, now the rubber seal in this dielectric union totally disintegrated- causing leaks which caused the steel to corrode (black specks still coming out in the hot water around the house). See pictures below: First picture is the connection that corroded, second picture is the type of connection they used, and third picture is after a few months - the rubber totally disintegrated and disappeared which caused the leak...
They have no idea what is causing this. We even replaced the vent pipe on the water heater to a larger diameter to allow for better heat escape. We got our city water tested professionally to make sure the water wasn't an issue.
This only happens on the hot water side, so we are assuming it has to do something with the initial interaction between the hot water leaving the tank and the pipe, but cannot figure out the reason.
This plumber also says that there is no other type of connection that they can change to because of the current code, and they are lost as well why this is happening.... Is there anything that can be done or different type of connection that doesn't have these rubber or plastic components?
Please help us. Thank you.