Messages

206
Reaction score

30
Points

28
Location
I am assuming it needs to get lowered but I want to hear the experts here before I cut anything. Sorry I posted before but I am starting a new thread since I need immediate help here.. Installing a new Toto Ultramax II. I cleaned the existing flange all. The bathroom is Mexican Tile so very uneven. As I understand it.. the flange sits on top of the tile. I am guessing the thickness of my current flange is about 3/8. So I should have a max off the floor of about 3/8" ??
When I test fit my toilet it sits on top of the flange and all the edges are off the floor. So can I assume I need to cut this flange off and get one that I can insert down the inside of. Hoping to use a 4 in. PVC Twist-N-Set Open Toilet Flange
My Current flange is an OATEY 43503 that fits 3 or 4 in. This one is inside the drain pipe. I am confused on the measurements.
It appears by the photo, the pipe the flange is inserted in is 4"?? Let me know if I need to cut this flange out.. I will get on that slides in. So the big question.. New Flange resting flat on the tile floor? Also the photo shows a crack in the flange as well.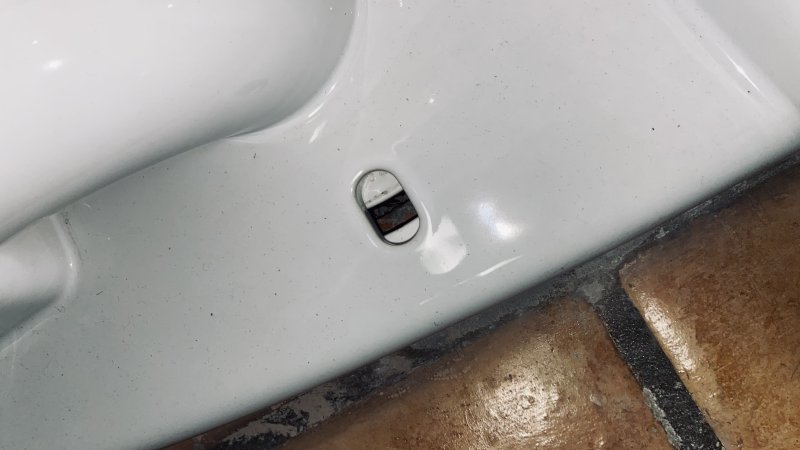 Last edited: