Messages

43
Reaction score

4
Points

8
Location
I finished putting in a new tile shower pan in my geriatric baby blue tile shower a few months ago. I also replaced the lead and oakum toilet flange, all the galvanized pipe from the tub, shower, and double sinks, the shutoff valves on the sinks and the toilet and the valves for the shower and tub faucets, replaced the sinks, repaired a leaky pipe behind the vanity, installed a new shower door, filled the holes from the old door with thickened color matched epoxy, and painted. Yes, bragging. Thanks for all the help I received on this forum.
Then as a finishing touch I decided to brad nail some trim around the 1/8- 1/4 gap between the vanity and the wall and, of course, I put a brad through one of the supply pipes to the sink.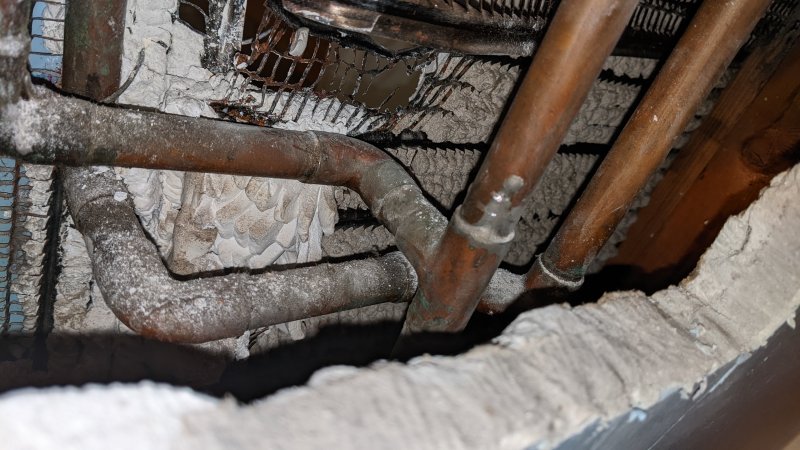 After opening a hole in the wall, I see the copper pipe with the hole is literally plastered against the metal lath behind the bathroom wall. There is no wall directly behind the vanity (blue powder-coated steel), and the sink supply lines run in front of the studs, behind the vanity. As you can see, I opened up a hole in the adjacent room, because I really love doing drywall repair. Is there any reason they did not just run pipes through the studs like normal? Can I just put a T in each of the supply pipes and run the pipes through the stud to the sink?