UPDATE: never mind - i figured it out myself (i.e. the problem had been that i was supposed to move the slip-nut down
first
and slip it down
beyond
the edge of the upper pipe, in order to then screw it onto the trap-pipe. Surprising that nobody made a youtube video exclusively devoted to connecting a kitchen P-trap, since that's the most confusing.
BELOW IS MY ORIG. POST:
Hi, I took apart my kitch plumbing pipes in order to clean them. But i'm finding it impossible to re-connect the P-Trap, because i can't get the slip-nut screwed on!
Please help, as i'm without a kitchen sink! My left-view & right-view pics are below.
NOTE THERE DOESN'T SEEM TO HAVE BEEN ANY WASHER (where red-arrows are)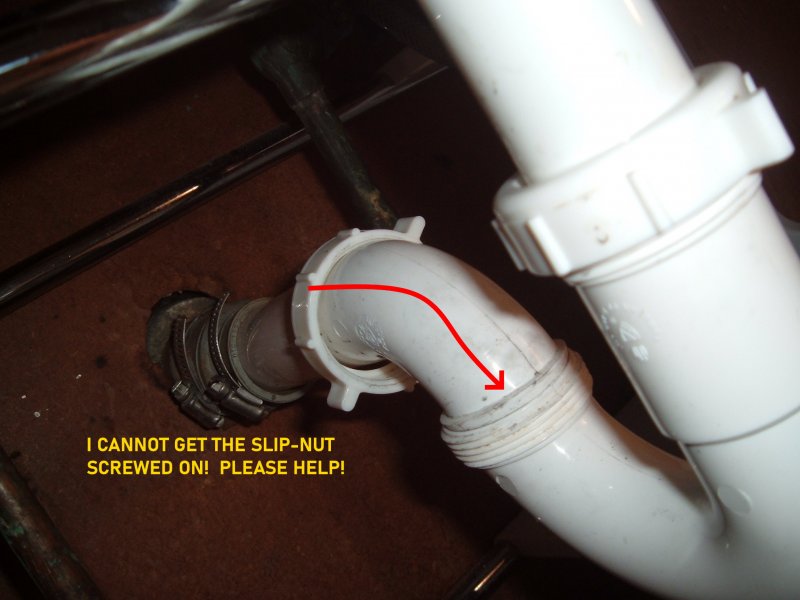 Last edited: