The Plumbing Wizard
Staff member
Messages

29,948
Reaction score

3,449
Points

113
Location
Website
Maybe you've gone into a bar and have seen a punching bag mounted on a machine that measures how hard you can hit it. Sort of like the stuff you used to see at fairs where you tried to ring the bell with a sledge hammer, but with your fist. It makes sense, you have a bunch of guys drinking, and there it is, a bag you can punch, and it tells you how hard you can hit it.
Shannon Love, my 6'-3", 218 pound little brother was going to be fighting in a "Tough Man" boxing match in the Seattle Arena. I had been plumbing a few years and was at 6'-1" and 155 pounds. I wouldn't gain a pound until I was 28. I sparred with him a few times to help him get ready for his fights in the heavyweight division. He knew a little bit of Kung Fu, which helped him with blocking punches that were coming at him. I was still hitting him in the face, which surprised him, but hey......he's my brother and we grew up with boxing gloves and fighting was for fun. This time he was going to do it for real.
One of his co-workers had watched him work out earlier in the month and had laughed at them getting tired near the 3 minute mark in their training. You don't laugh at my brother. My brother quietly said, if it looks easy put on the gloves. My brother sparred with him and near the 3 minute mark, took him with an uppercut, lifting him off his feet and down he went onto his butt. I guess that's why I was asked to come in and spar.
Later that week, Shannon and I went to a bar with a mechanical punching bag to see how that worked. We watched as some rather large guys punched away at it, recording some rather average numbers. Just looking at the bag with the flashing numbers was too much to resist. When it was my turn, I stood in front of it and looking a little beyond the far side of the bag let out a lighting strike that made the bells start chiming. Everybody turned around in the bar and the complaints started in, saying it must be a rigged game and it wasn't fair that me, the 155 pounder had rung it's bell. My brother and I had a good laugh and left after that.
The following week, I didn't go to Seattle to see my brother fight. I was worried for him. If I could punch him in the face, I didn't want to go and see him get hurt. Later I asked him how it went. He had won his three fights and was the champion. He called himself the Darcy Kid and had been a fan favorite, dancing around his opponents, blocking their shots and scoring with his fists. On his third fight, he was almost knocked out himself, but blinked his eyes while the guy that had hit him stood shocked when he didn't go down. After that he had stayed away from the wicked right and won on points.
So here are a few pictures I found of others trying the game in bars for you to see.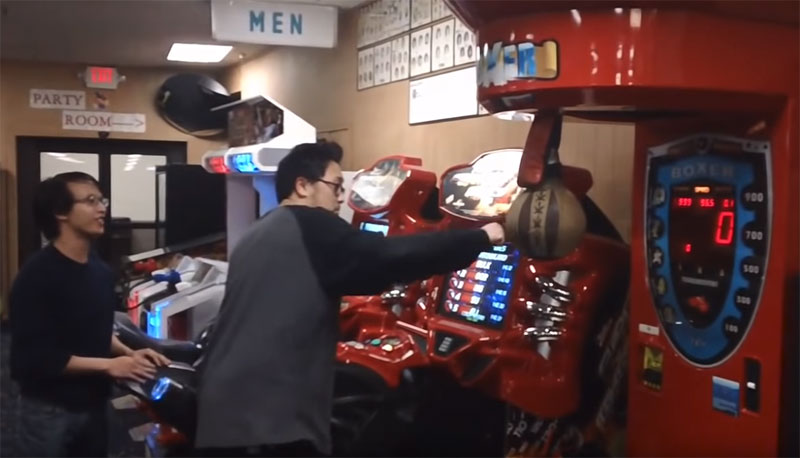 What you might see in a bar.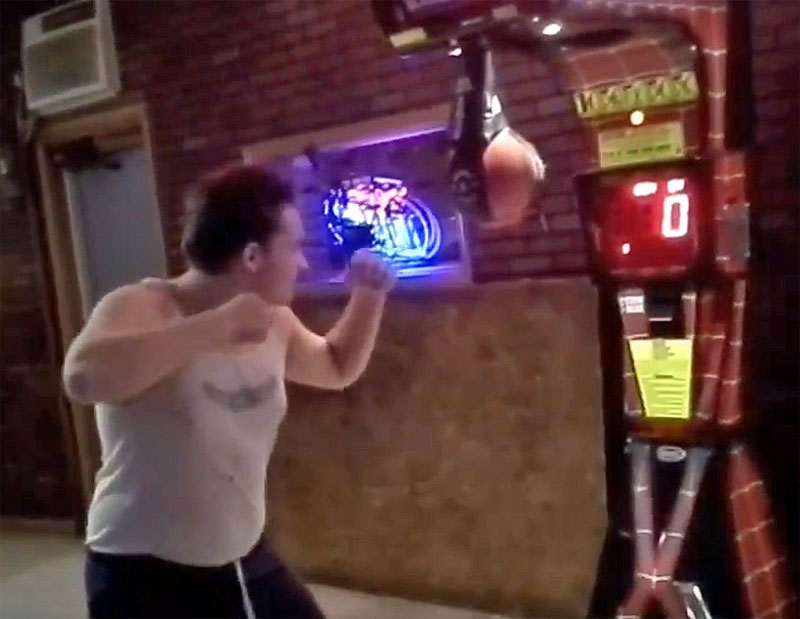 Okay, looking at these pictures, it may be that my height was a help. I was able to strike it squarely compared to the two examples above.
In 1981,
the Pittsburgh Steelers were further jolted Monday with the disclosure that second-string quarterback Cliff Stoudt was lost to the team indefinitely with a broken right arm. He sustained the injury when he swung at a punching bag that registers arm strength.
Damn..........I'm glad I didn't miss.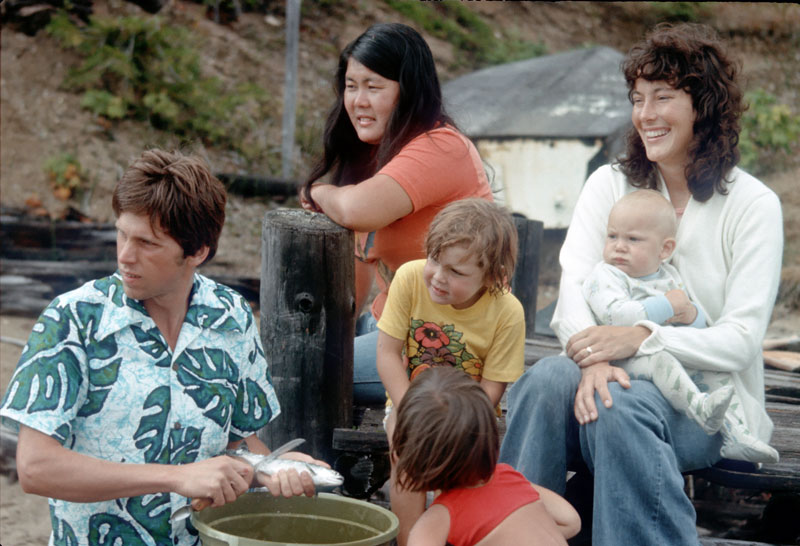 Me on the left cleaning a fish in 1978
Last edited: