The Plumbing Wizard
Staff member
Messages

29,948
Reaction score

3,446
Points

113
Location
Website
Gerber Ultraflush Pressure Assist toilet review and comments.
A former Rated #1 by Consumer Reports
I find it hard to get someone that has one already to sell them a second one.
It does some things well and also has some cons.
The Gerber Ultraflush comes with two pressure assist tanks.
Flushmate
makes a 1.6 gallon and a 1.1 gallon flush
or the EcoFlush WDI Technology makes a 1.6/1.1
dual flush
tank.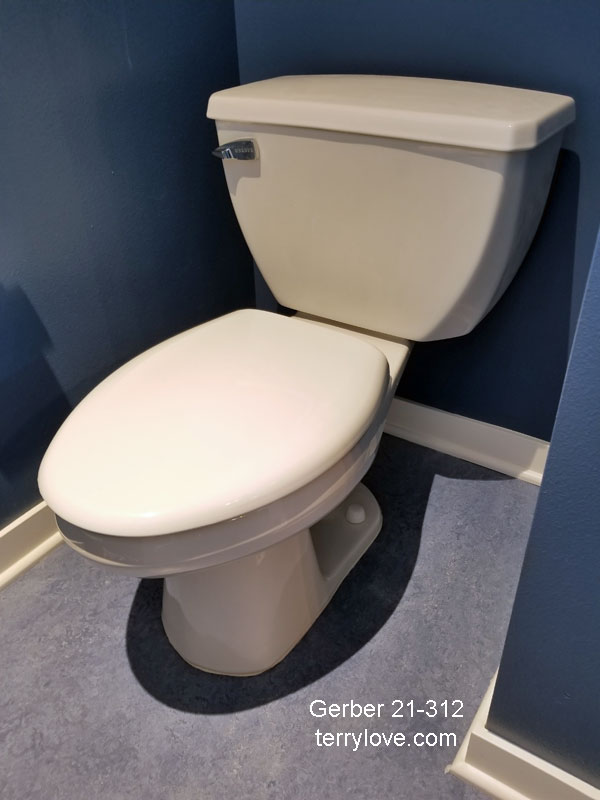 Gerber Ultraflush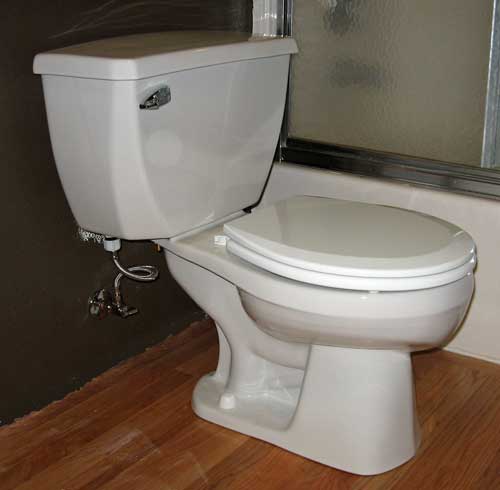 Made in China
Gerber was bought out by
Globe Union of China
.
Gerber 21-302 with the Flushmate 1.6 gallon tank.
The small foot print does not cover the old foot print very well.
If you are thinking about the Gerber Ultraflush as a replacement, consider getting new floors first.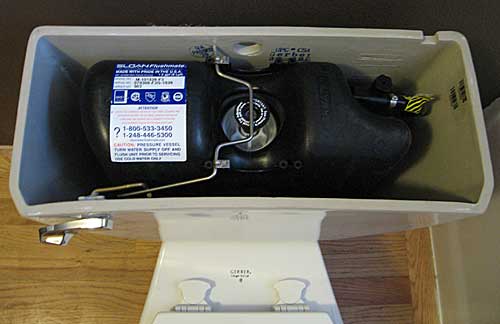 The Gerber Ultraflush looking down from the top.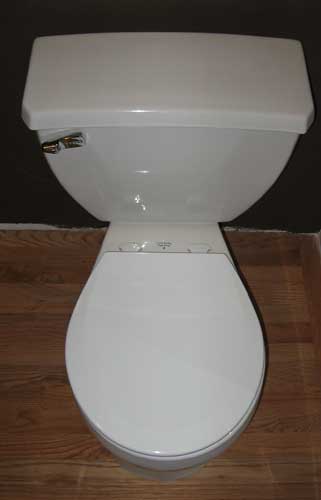 The trapway outlet is 1-7/8"
There is room behind the bowl for a heat register.
Pictured above is the standard 12" rough.
You can also order a thinner tank and set it at 10"
It also has the 10" rough tank option
The Gerber Ultra Flush
#21-302, regular bowl, standard 12" rough
#21-312 elongated bowl. standard 12" rough
#21-318 17" high elongated handicap bowl, standard 12" rough
#21-300, regular bowl, 10" rough
#21-311, elongated bowl, 10" rough
#21-317, ADA 10" rough
#21-310 Floor mounted back outlet
To purchase in the Seattle area
These can also be ordered with the WDI Dual Flush tank which Consumer Reports Recommends as their top pick for dual flush.
However, we no longer sell the Gerber with WDI Dual Flush combination.
We have had to replace more than 40% of the tanks in the first year of production due to failure of the actuator mechanism.
They are a piece of junk.
Last edited: