I'm currently stumped on a subfloor issue at bathtub, see attached photo.
The bathroom subfloor slopes up from the tub drain location to the
opposite
wall approximately 1-1/4" (wall with silver faced insulation in photo is the high point). The rest of the bathroom floor is fairly level & consistent with the tub drain location. I'm concerned with finishing floor tile if the tub is installed level.
I don't think I should shave the floor joist since they are only 2x8 and it is also difficult to work around the toilet location (basement below is finished). I don't think floor leveler
around
the tub will work given the thickness required and minimal run to bathroom door (this would result in a floor slope of 1/4" per foot which I assume would be noticeable to someone walking into the room... ??).
So my only other ideas are to install the tub slightly out of level from drain to opposite wall, not sure how much is too much?
Or
Install tile base at the tub apron to hide the gap but I'm concerned this would be noticeable?
Any other ideas or suggestions?
Thanks,
Ian
PS: I searched the Shower & Bathtub Forum and found similar issues but not quite anything leading to an aha moment. Apologies if I missed something.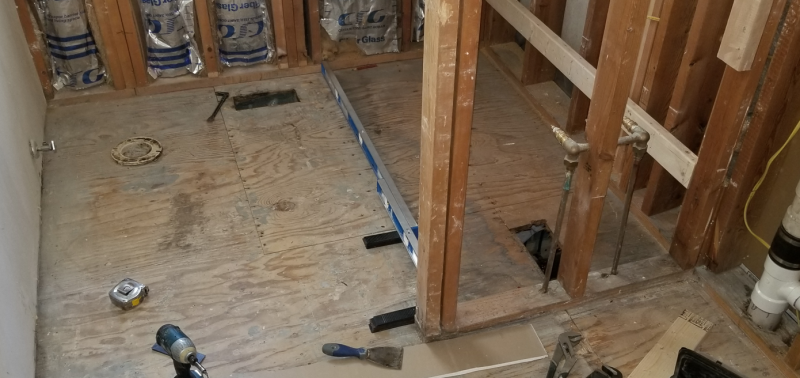 Last edited by a moderator: