Messages

10
Reaction score

0
Points

1
Location
Hello all, whenever I do google searches to figure out plumbing issues I seem to always end up here so I figured I'd finally join and seek feedback of my own.
I have a split in a 3-4 foot section of 3" cast under my basement floor.......video here if you wish (bought a cheap sewer camera):
I figured out where the pipe goes, meticulously stripped the asbestos tile and adhesive, and cut the floor with a cheap electric wet saw and have my fittings laid out, starting with the underground-rated strong back 3" to 3" fernco (1056-33RC):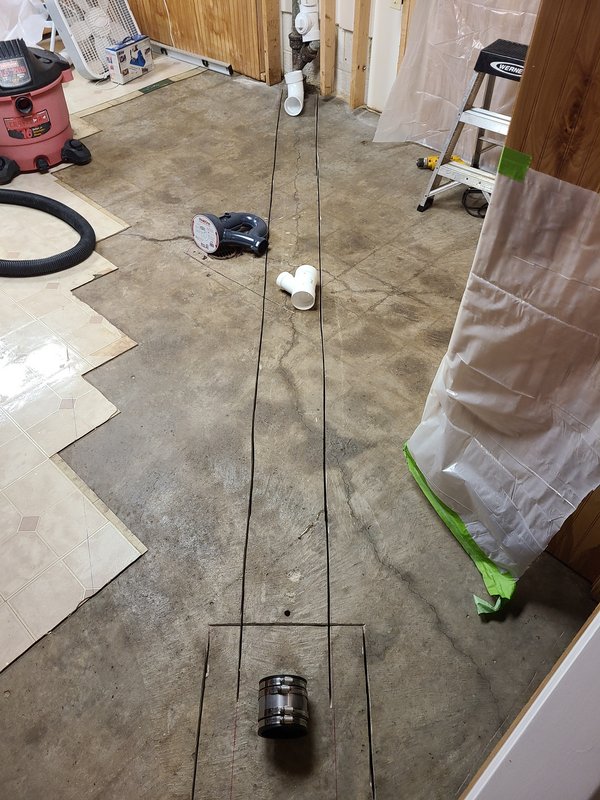 Since 2" floor drain is so close to the run, it might need to get turned with an elbow (not pictured) to get pitched correctly to the 2" to 3" wye: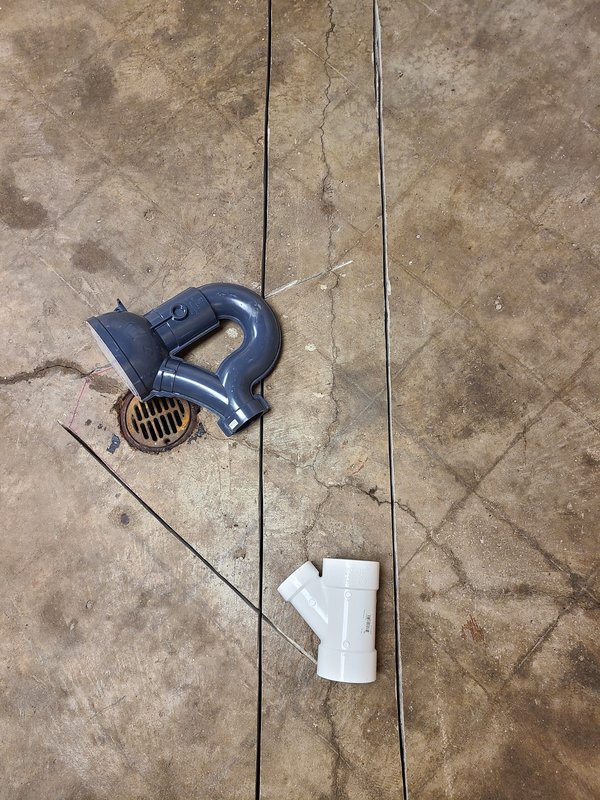 Was keeping the 3" through the long sweep elbow and test tee then reducing it to 1-1/2" for the vent and kitchen: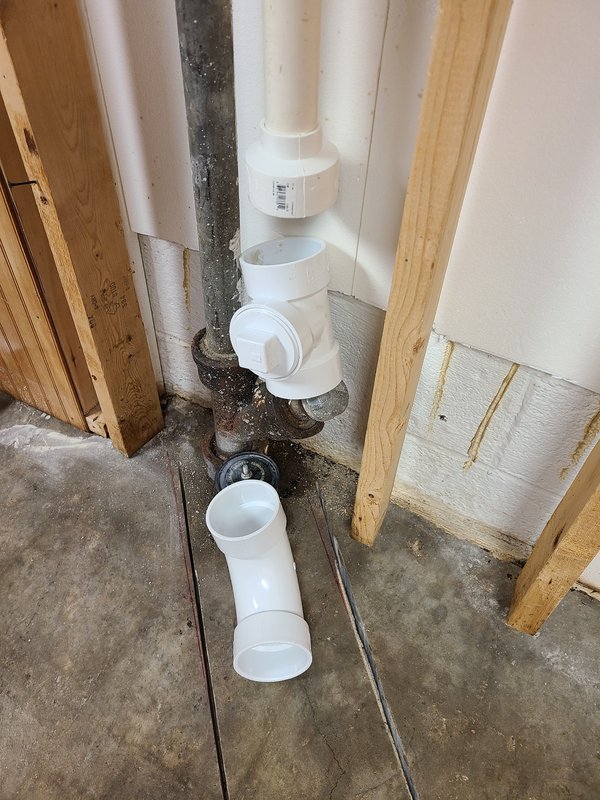 Replacing the combo wye that is somehow glued to galvanized?!? with a sani-tee and a proflex fernco to hook back to galvanized vent to the roof ( also dropping this line about 8 inches so it doesn't go through my joists........previous owner compromised several floor joists to the point where they need to be repaired):
I have the 2018 Michigan code book but am DIY'ing it and have probably missed something and will take any feedback on anything you see. I also moronically didn't know that my homeowners insurance would cover it (the floor/wall aspect) and have a contractor from insurance coming out tomorrow morning that is going to quote the job for the insurance (retroactively including my work to this point which they will probably try to screw me and call it a $1200 job). At least the large contractor company (that subcontracts everything) does flooring and better honestly quote it if he wants the flooring job afterwards.
Last edited: