I discovered a leak in my laundry closet, and on tearing the drywall discovered a crack in the tee in the vertical drain vent stack. The origin of the crack seems to not one but two drywall screws which the folks remodeling the bathroom (on the other side of the wall) for the previous owner drove into the pipe :facepalm:
I have cut off the offending tee, but now see that the crack propagates into the stub of the drain pipe sticking out of the slab. Fortunately the stub isn't cracked all the way to the concrete, so I don't need to jackhammer the concrete, yet (I have marked the crack with red in the image, as it's hard to see due to light).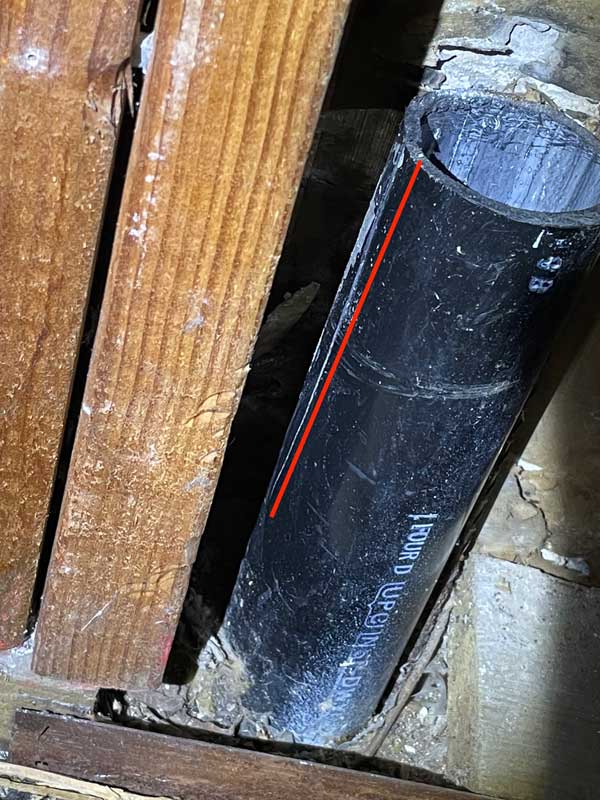 What is the best way to manage this crack, so that it doesn't propagate all the way through the concrete? Should I cut the pipe below the crack? Although I am worried the stress from the cutting may propagate the crack while I am cutting, and also the stub left over after cutting the cracked portion will be too short for any future repairs.
The other thought was to place a slip coupling with copious amount of solvent over the end of the crack, effectively welding the crack together (not sure if this would even work or prevent the crack from going further).
Additionally there seems to be a rebar from the foundation sticking out, placing stress on this pipe, and putting any fitting/coupling will make the stress worse. I am thinking of cutting this rebar stub off, as it doesn't seem to server any purpose, but am confused on what's the best way to do that without disturbing/damaging the pipe.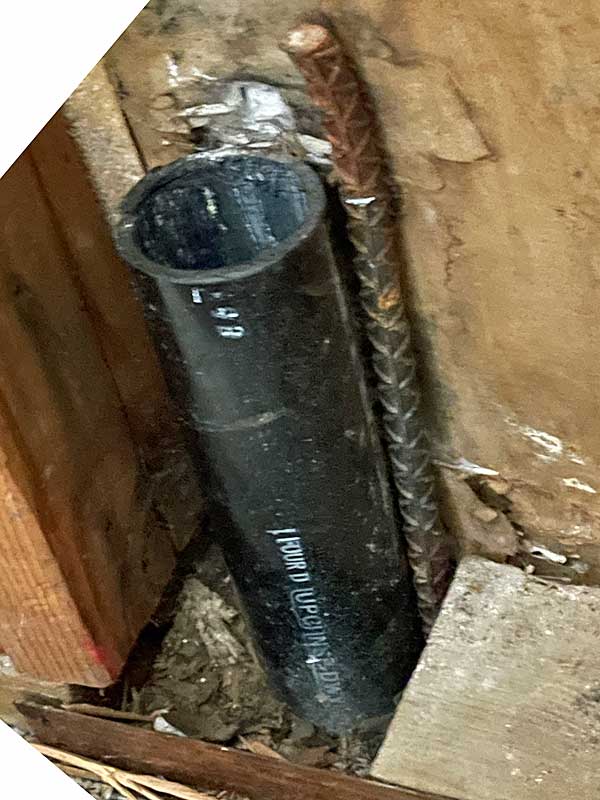 A sawzall would be out of question since it'd damage the pipe and/or the drywall behind due to the vibrations (the bathroom on the other side of the drywall has a nice finish which I don't want to disturb).
An angle grinder would be too hard to get in there as well, without damaging the pipe or drywall. The worst alternative which just might work may be a dremel with several metal cutting wheels to gently cut away the rebar. What is the best way to go about this?
Last edited by a moderator: