Messages

69
Reaction score

3
Points

8
Location
In the bathroom i am renovating i found a buried old washer discharge 1 1/2 in copper that ties into the waste line for the tub in the bathroom. It looks like at one point they were running both tub and washer into the 1 1/2 waste line before abandoning the washer line.
The washer discharge pipe is crimped and soldered closed.
I drew it out to show what i am talking about.
I am not sure if this was causing a slow drain in the tub before i gutted the room.
when using the tub air is sucking in from both vents right? and since there is a second vent behind the tub isn't that trying to pull air from behind the tub flow?
The drawing is a bit mis-leading as the washer vent is only 33 inches from the tub in the far wall of the closet next to the tub.
Is it better to leave the tub vent or the washer vent?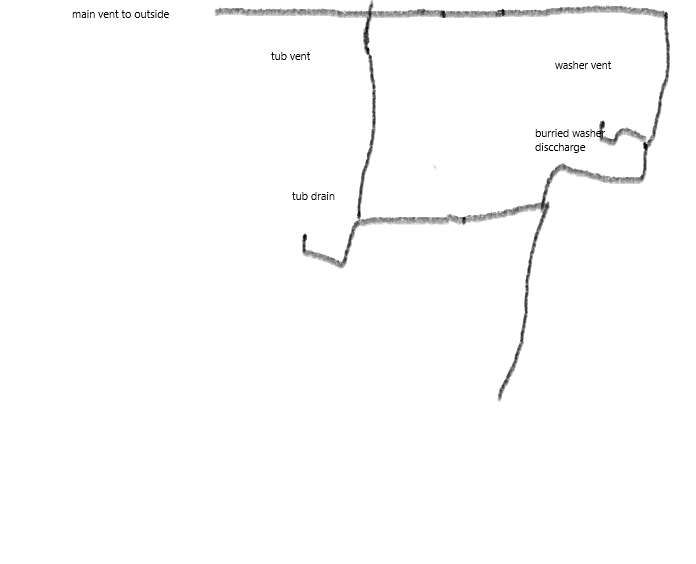 from behind the flow from the tub?
Last edited by a moderator: