I am replacing my natural gas cooktop with induction. The house is new (2022 construction) and has a 1/2" brass gas shutoff valve under the cooktop. It has an adapter on the out-feed side to connect the flex supply line that goes to the cooktop. I intend to remove the flex line and adapter from the shutoff valve, leaving the female end, which I want to plug: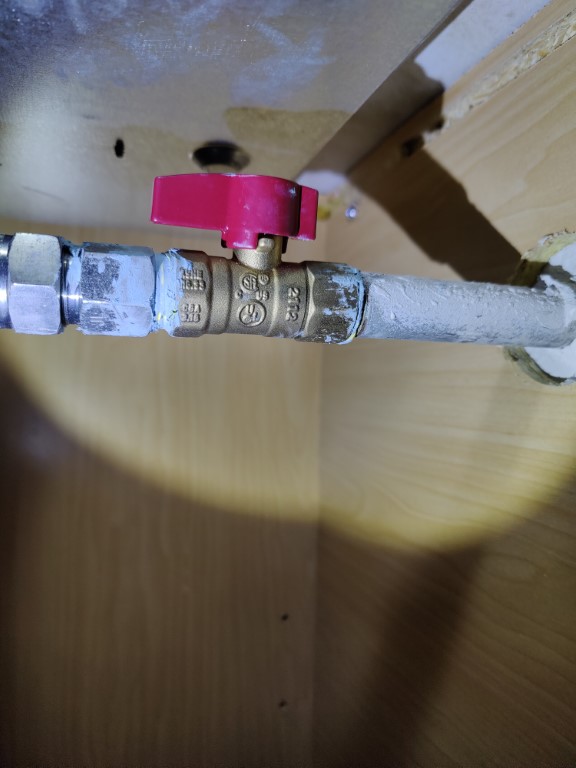 When I looked up 1/2" brass plugs on the Lowes website, I found this:
https://tinyurl.com/ycxaz94r
. It says it's for use with water, but doesn't mention gas. Are there special brass plugs rated specifically for use with natural gas? I could remove the valve, too, and use a galvanized cap on the threaded stub-out, but I'd like to leave the valve in place if possible to allow for more easily going back to gas for a future homeowner who may want that. But if I need a special brass fitting that I can't find, that may be my only option.
Last edited: