Messages

26
Reaction score

1
Points

3
Location
Relocating washer, dryer, and water heater from a kitchen to a room next to the bath and a half.
The first picture shows where the tub drains into a 3" pipe coming from the WC connection. The lavatory in the half bath connects in the wall just above the tub connection to the same through the roof vent stack. This 3" branch has a cleanout in the end of it going toward the place I want to put the washer.
Can I connect the 2" drain for the washer there, if I can get that cleanout plug out without damaging the cast iron?
The main is 4" and has the master bath lavatory and kitchen drain still connected to it. That lavatory does not seem to be vented. On down stream is the drain that served the washer before I removed the washer. It still serves the kitchen sink. That branch is still connected to its own through the roof vent.
I was told I could remove the cleanout at the WC and add a 4x2"Y and connect the washer there.
The washer will have its own vent stack through the roof or ran over about 12 feet and connected to the original vent now only serving the kitchen drain where the washer was originally.
I do not know right off hand whether the kitchen sink has its own vent or not. I know the drain itself was connected to the same drain the washer was on.
Comment?
Btw, ignore the piece of PVC to the right of the drain and the leaking WC. Guy that "repaired" that is supposed to come back and take a look at it. May end up doing it myself.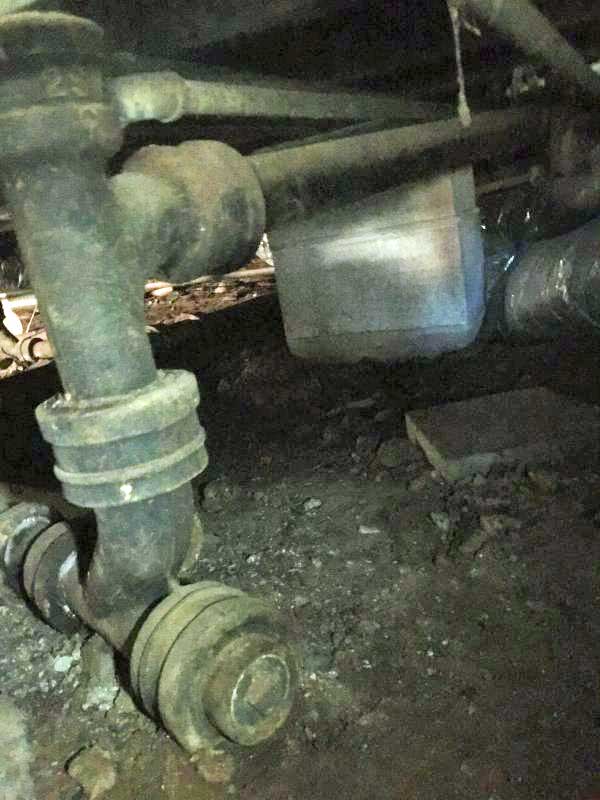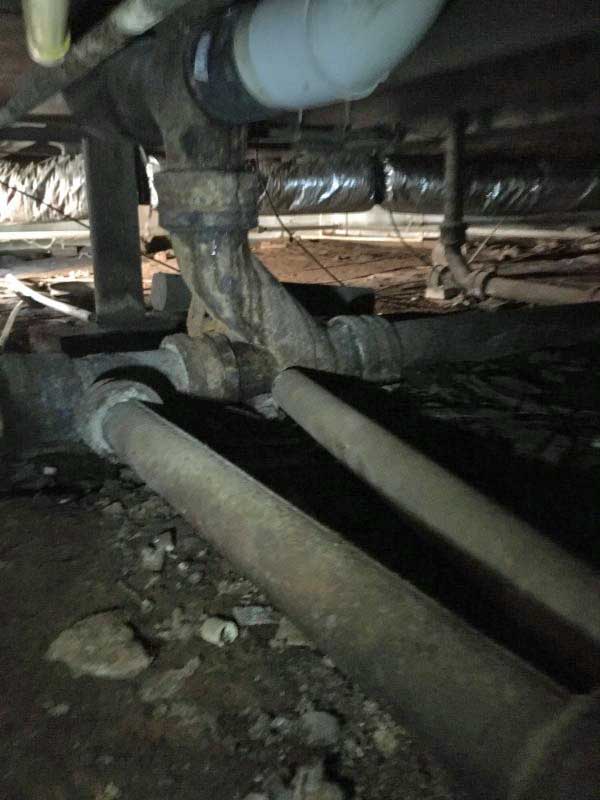 Last edited by a moderator: