Messages

3
Reaction score

0
Points

0
Location
I have a 4 year old Maytag refrigerator (fridge) with ice maker, ice & water in the door. One day last week the wife noticed water on the floor by the fridge. I pull her out and sure enough we have a leak. It's a tile floor kitchen but the leak was going for a while (drip by drip) and ran back under the floor and wall behind the fridge into our living room where it warped some oak hardwood floor under a couch. The frustrating part is that the leak was in the Maytag factory fitting. Coming out of the fridge is a 5/16" diameter clear plastic line which terminates in a threaded fitting. The leak was dripping from the back side of this fitting. I had attached a stainless braided line to the valve in the wall of the house when we got the fridge. None of that appears to have leaked. Here's a pic...
You can see that I have cut the 5/16" plastic pipe which used to attached to the fridge (see the blue arrows where I cut it). The brass colored ring was crimped around the plastic pipe at the fitting to hold them together. This is where he leak was. So now I have this coming out of the back of my fridge...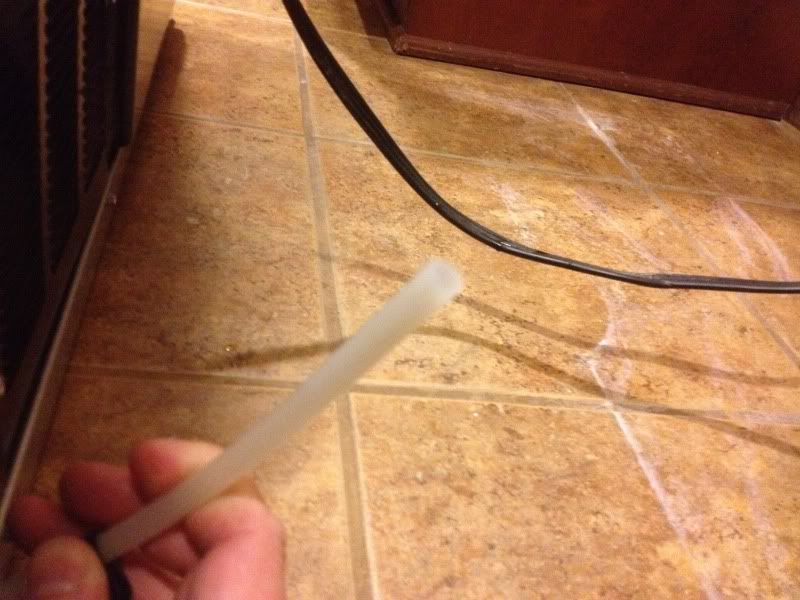 I went to Lowe's with all my parts, described my problem to the guy and he tells me this is what I need to get a fitting on the end of this plastic line attached to my fridge...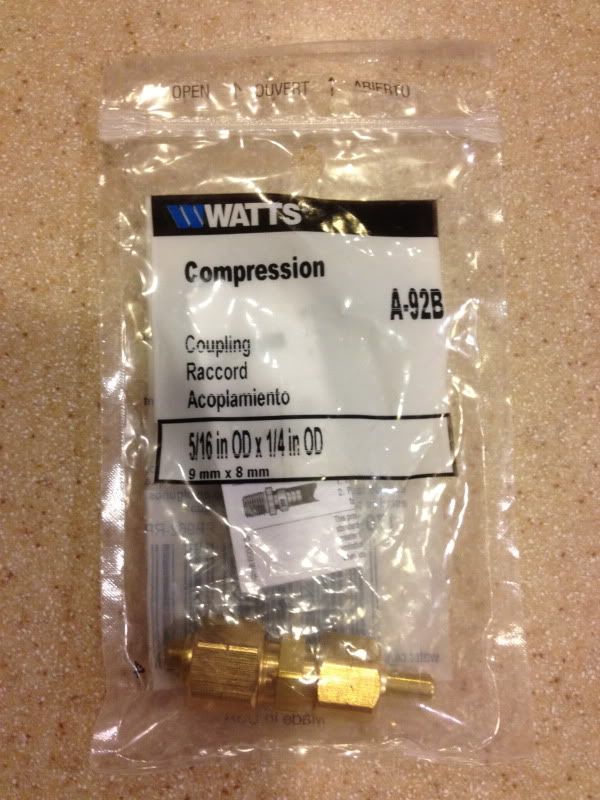 Unfortunately my new friend at Lowe's is incorrect. The compression fitting/ferrule combo does not clamp down tightly on the plastic pipe at all.
So, keeping in mind that I don't want another leak ever again, what kind of fitting can I buy to connect my 5/16" plastic line to my braided stainless tubing?
Thanks in advance for your help with this.