Hi Everyone;
I'm hoping you can give me some suggestions on how to handle this problem.
I'm installing a new tub. The tub requires 14 1/4" from the wall to the drain.
The original drain was about 13 1/2 inches from the wall.
My thought was that I would cut the copper drain pipe and put a transition hub to PVC, then run up to my tub, but it appears that the new PVC P trap is wider and takes up more space than the old cast copper one!!. Now I made a bad situation worse.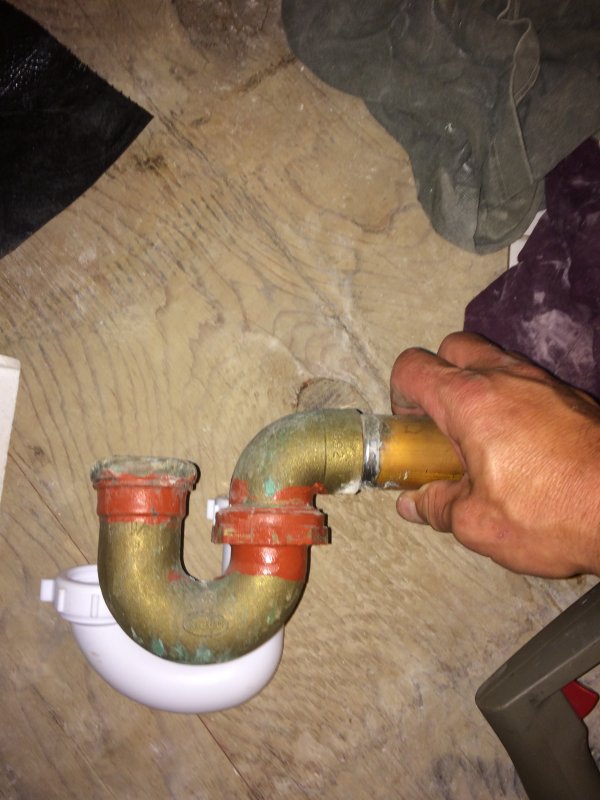 I don't think I can clock the fitting around, as it would probably push it too far inboard, plus It hits the water supply line
This is a bit upsetting. Any help would be appreciated.
I can take up more of the subfloor, as all the tile in the bathroom is out now, if that helps any. I've already cut back an access hole in the plywood two the width of two joists. I'm not real comfortable drilling more holes in these joists, but maybe it is OK? I really don't know.
Thanks.