I'm installing a Kohler freestanding tub but I am having a hard time believing that the instructions for the drain are literally correct. I'd appreciate your thoughts and suggestions.
Here is the install manual:
Kohler Freestanding Tub Installation Instructions
. My issue is on pages 10 and 12 (5" drain), that basically instruct you to put "silicone sealant" on both sides of all gaskets and washers. Yikes! Well it would be well sealed. Here are some pictures from the key sections: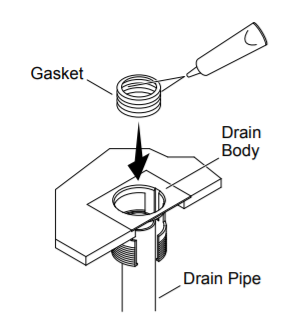 For example, it seems outrageous to put silicone sealant on the bottom side of the drain gasket (side away from tub, contacting the nut). However, the words state "...to act as a lubricant". Is it possible that the intent is to actually use a silicone based lubricant, more familiarly "silicone/plumbing grease"? That actually seems reasonable to me.
What would you do? Interpret the instruction as "grease"? Throw out the instructions and install it all 'dry'? Use plumber's putty just to spark another silicone vs. putty debate?
Last edited: