Messages

4
Reaction score

0
Points

1
Location
Hey there,
Looking for some help/direction on mortar, specifically with the Sterling Ensemble tub. I was leaning towards expanding foam, based on a response I got somewhere else, but after researching more, it seems like the tried and true mortar base is the best option, and what the manufacturer recommends.
First question, mortar or non-shrink grout?
That said, most of what I've read/viewed says to use piles under the tub. Question I have, will piles still work with the pattern that's under the tub? The tub instructions seem to show a bed where the main contact points are.
Thanks in advance!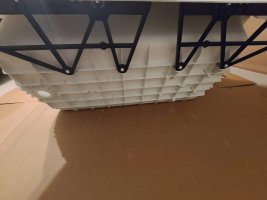 Last edited: