I got help in another thread (
https://terrylove.com/forums/index.php?threads/how-to-connect-this-plumbing.97145/
) for what I think was the more complicated problem. I also am looking for suggestions on how to connect a toilet, bathtub/shower, and a vent.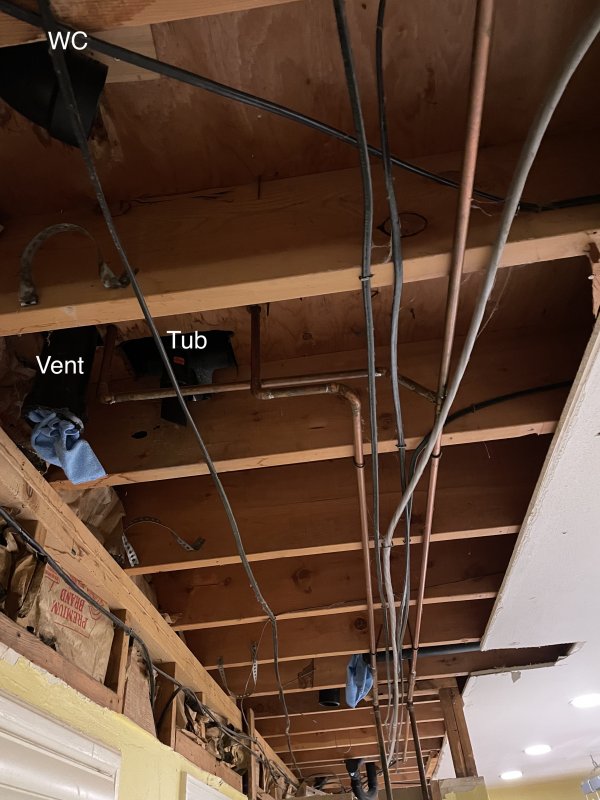 Originally, the 3" pipe was below the joist. The goal is to move them up to run through the joists.
They originally started at the WC, then connected vent and then tub. I don't think I have the space without putting some bends in to connect them the same way between the joist. The WC is between one pair, and then the vent and tub is between the next 2 joists.
I wanted to reinforce the notch under the tub drain. The part looks like this:
That means it will be blocking the edge by 6 inches. So I think I need to angle stuff away from the wall and tie it together, then have it bend back to the edge to make the connection a few joists down. I'm just not sure what the best way to do this would be and hoping someone has an idea.