Messages

3
Reaction score

0
Points

1
Location
I posted this on another forum, but then remembered Terry Love's is the place to seek help! I plan to replace the cold water supply dielectric nipple on my water heater. Can someone please confirm if the following connections will work...
1) I'll use
this fitting
to connect to the threaded dielectric nipple and then copper pipe into the other push fit side. Seems like this should work. If good, pipe dope, teflon tape, or both? The alternative is to get something like
this Sharkbite flex connector
. I also considered a braided connector, but I prefer something more rigid.
BTW, from what I've read it seems as if a nipple with heat trap is recommended. However, I think the heat trap ball valve was the reason my hot water pressure suddenly decreased... It happened previously - corrosion had caused the ball to get stuck. At that time I just cleaned the debris and pressure was restored. I should have replaced the nipple, but thought it was better not to mess with it. My backup option to avoid removing the nipple is to go ahead with a quick and dirty fix by leaving the original nipple and try pull out the ball!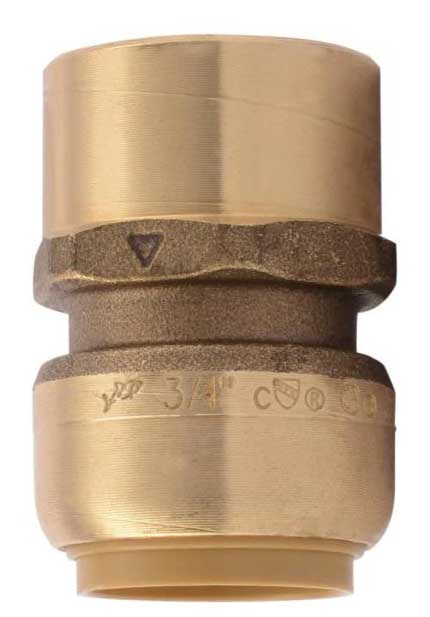 Sharkbite FIP to push fit