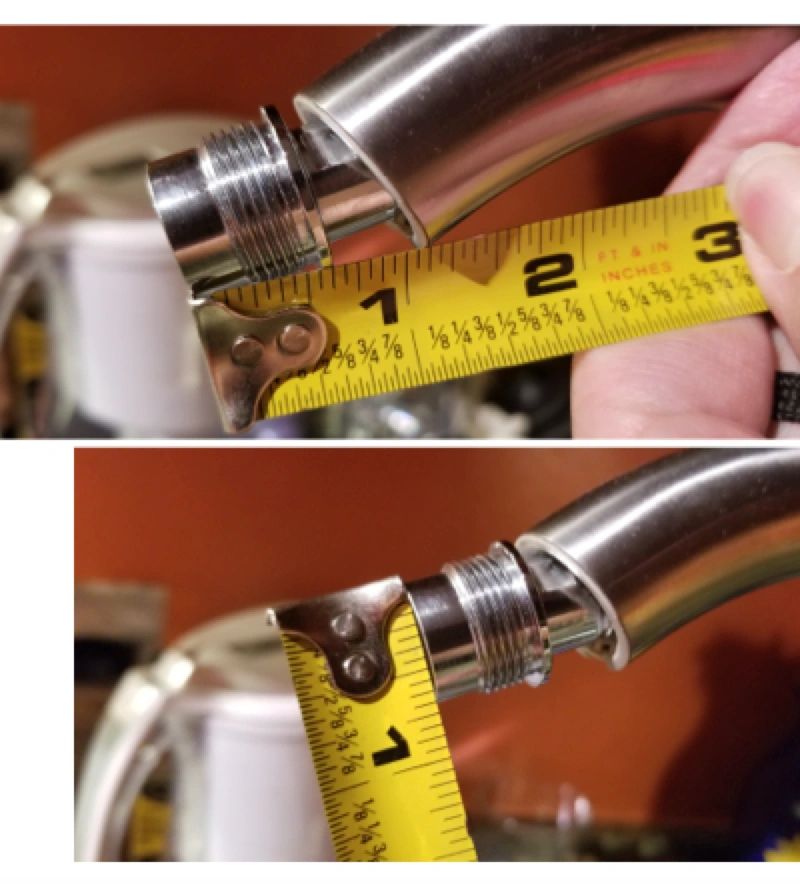 If connections can be gendered, and mine is
MALE
, I would have to say also that mine has a
foreskin
.
Everything I see for connecting a household faucet to a garden hose shows a threaded area that is immediately accessible to the connector, not distanced by a span of smooth metal (as you can see pictured).
I don't know what hardware to order and what size to order for a garden hose adaptor. I believe I would need a connector in addition to a hose fitting adaptor. What would be the specs on the extra hardware I should be looking for? And what is the description of the hose adaptor that would work once I have that extra piece in place? Or do I even need an extra piece?
Please help with advice on everything I would need to buy all at once to make this happen.
Thank you.
Rox
Chicago