Messages

3,179
Reaction score

167
Points

63
Location
Terry often comments on the plumbing that he has seen in his travels around the world, so I thought I would share this item from the news today.
Russia is plainly capable of great engineering feats, as its aerospace and mining ndustries, for example, illustrate. However, I'm wondering about their plumbing and sanitation codes. The tweet reproduced below makes me curious as to whether there is just one big outflow pipe from the Olympic Village into some nearby river, and the powers that be didn't want toilet paper floating on top: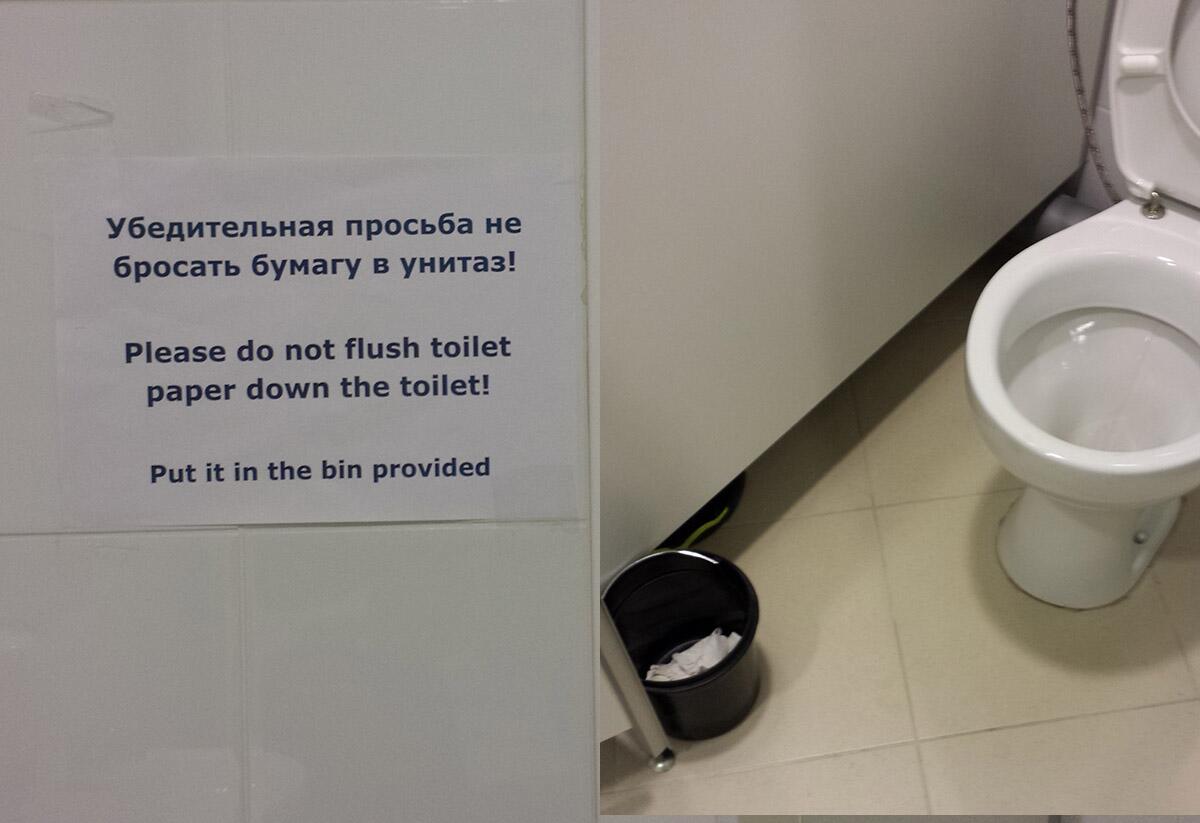 Full link to tweet at:
https://twitter.com/wyshynski/status/430734034113536000/photo/1
The Twitter poster, one Greg Wyshynski, says, "People have asked me what surprised me the most here in Sochi. It's this. Without question...it's...THIS."
I also thought the below sign in a public restroom had to be a joke, but it appears that it isn't (although I have my doubts given that the last frame in the sign is the guy wrestling with the Red X, I think, which goes beyond even toilet-fishing into complete silliness):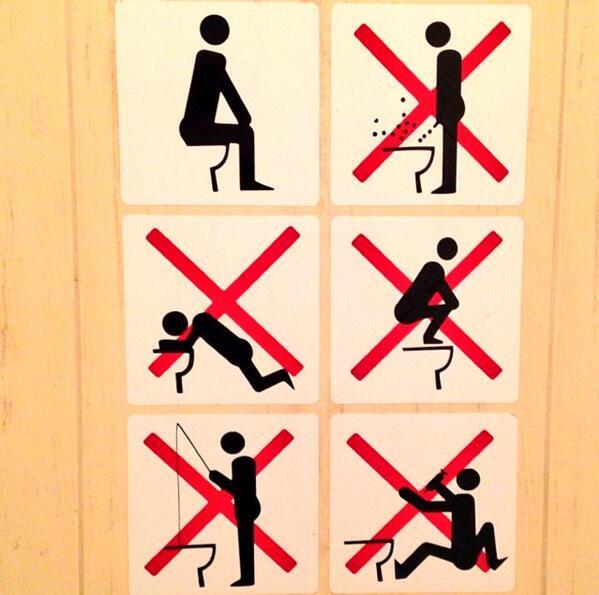 Last edited: