Messages

2
Reaction score

0
Points

1
Location
Need some advice on whether to try once again to fix the cartridge driver adapter that came apart in our Ondine shower valve, or try to find a different shower handle assembly to replace the Ondine. A few months ago, after noticing our shower was not turning off completely, a disassembly of the handle showed that at some point, years before we bought the house we've been in now for almost 10 years, someone had modified the cartridge driver adapter on the valve by cutting it in 2 places to shorten it, then epoxying the two pieces back together. Effectively, this allowed the handle assembly to sit flush against the tile and engage the driver adapter screwed into the end of the cartridge (see Pics).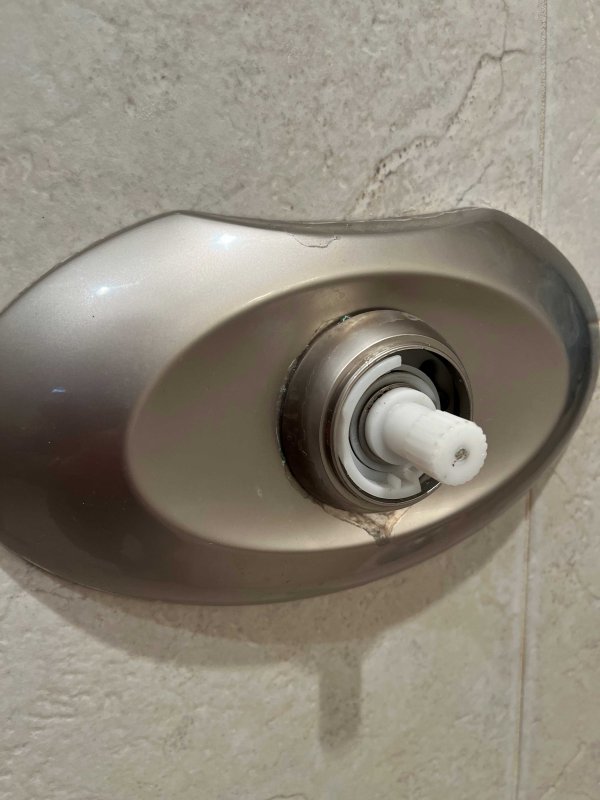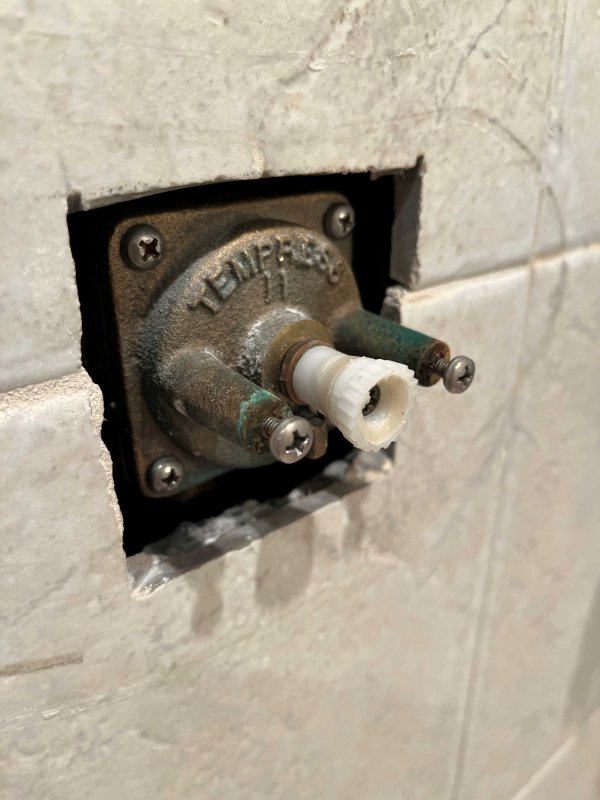 It worked, obviously, for quite a long time, but eventually the two pieces separated. I tried fixing it exactly the same way, but it's already showing signs of separating (pic), and the shower is once again not turning off completely.
I've not been able to find a cartridge driver adapter that is as short as what I need; I think the Danfoss one I keep seeing online, which is longer, is the only one of its kind, manufactured to that standard length. Problem is, it won't work with the Ondine handle, as it keeps the escutcheon plate too far away from the tile (why they had to shorten it in the first place).
As you can see, I have a Tempress II valve assembly in the wall and I'm wondering if there's another manufacturer's handle that I can replace the Ondine handle with (Ondine has long been out of business) that uses the standard length cartridge driver adapter. If not, I need to find a more permanent solution to fusing the two small pieces of the modified adapter together. Thanks for taking a look. - Paul