The Sink drain broke so I replaced it.
Before sink drain replacement, everything was functioning properly until I disassembled abs piping out and the Rubber join coupler (abs 1 1/2 to copper 1 1/4). After reassembling it, the P trap is not draining correctly, and it only drains when the nut of the Rubber join coupler is kept loose ( Check photo ) .
However, if it is kept loose, it leaks drain water. Previously, the same Rubber coupler/joiner was working fine before I opened it.
Could you kindly suggest a solution for fixing this issue with the current setup?
Alternatively, would it be possible for you to recommend a better replacement or installation method that would prevent this issue from recurring in the future?
Unfortunately, I cannot remove the copper drain pipe as it goes into the basement, and it would be quite inconvenient to replace it at this time. Thank you for your kind assistance.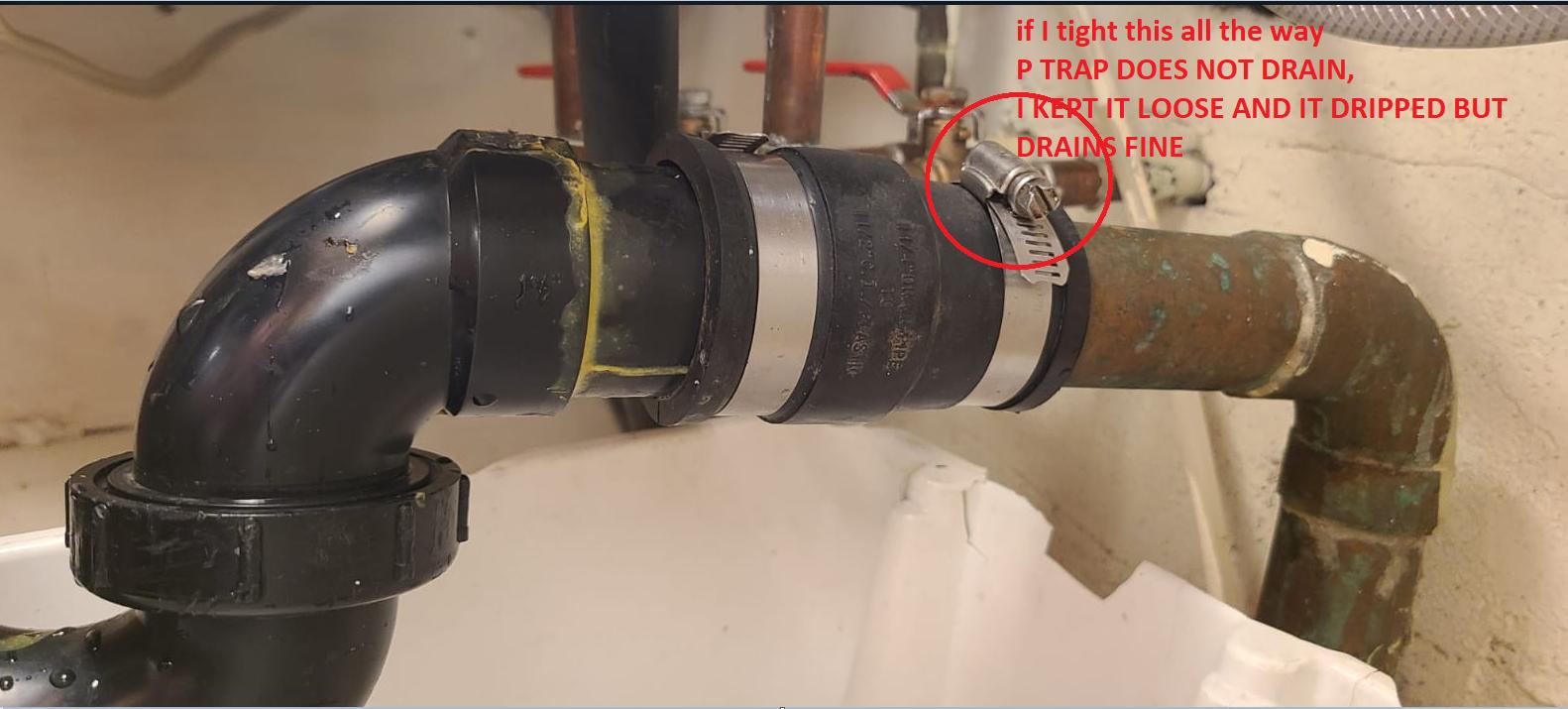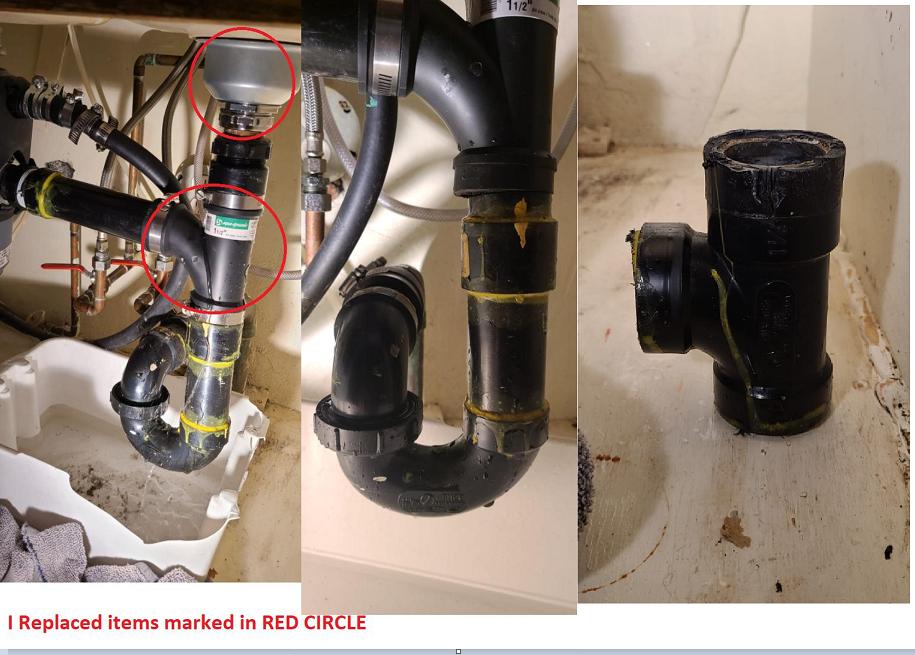 Last edited: