Messages

10
Reaction score

0
Points

1
Location
Hello My son and his wife just purchased an older house (1947) with a well and septic systems. I've spent years fixing my own house, but have no clue as to well or septic systems...I have been reading voraciously the last few days trying to get up to speed. As most young couples, their funds are limited especially after buying the house. They did order an inspection report from a well and septic company. It was quite expensive, but it left me with more questions than answers. The house has been vacant for over a year.
So here is what I know from the report and the well tag. It was drilled in 1991, to a depth of 160", 10gpm, static water level 30'. It is missing a well vent. it is estimated to be a 1/2 hp 5 gpm pump. It has a 42 gal pressure tank, 30-50 range. But the tank was reading o psi. There s no electrical disconnect to the pump. The ball valve, check valve and pressure gauge are all working. Pressure switch contacts are worn. It states there are no water filters installed. It states house plumbing is copper 1/2 and 3/4. Coliform is present, but no ecoli. The dissolved and precipitated iron numbers are high. The water is soft. Waiting for led results. They are recommending replacing tank, switch,tee, guage and shock treatment for $1700 plus. I will probably replace the tank myself, but am leery of the shock treatment and retesting of the well water part.
Sorry for the terrible pics, I am going to go back and try and get some more.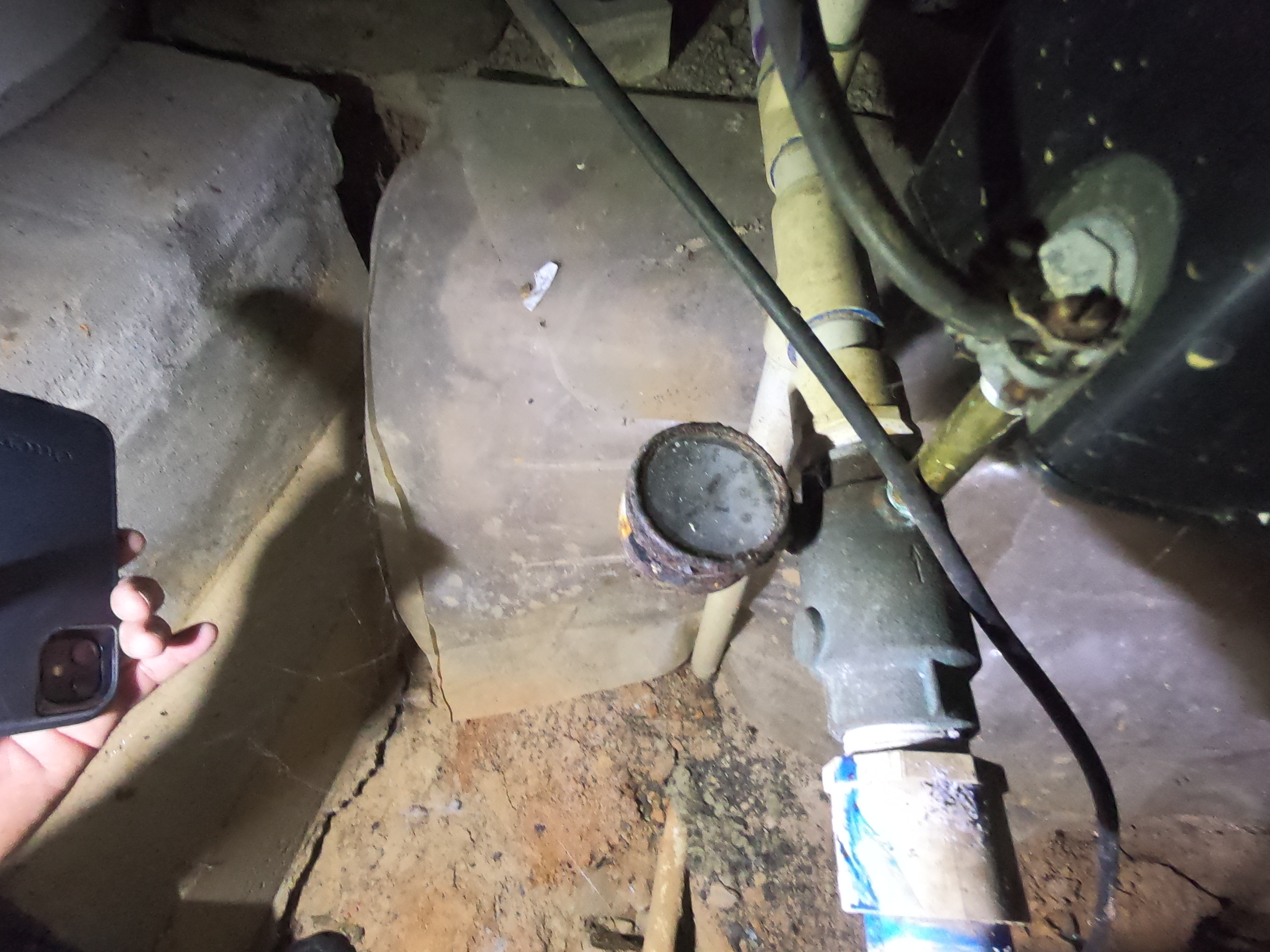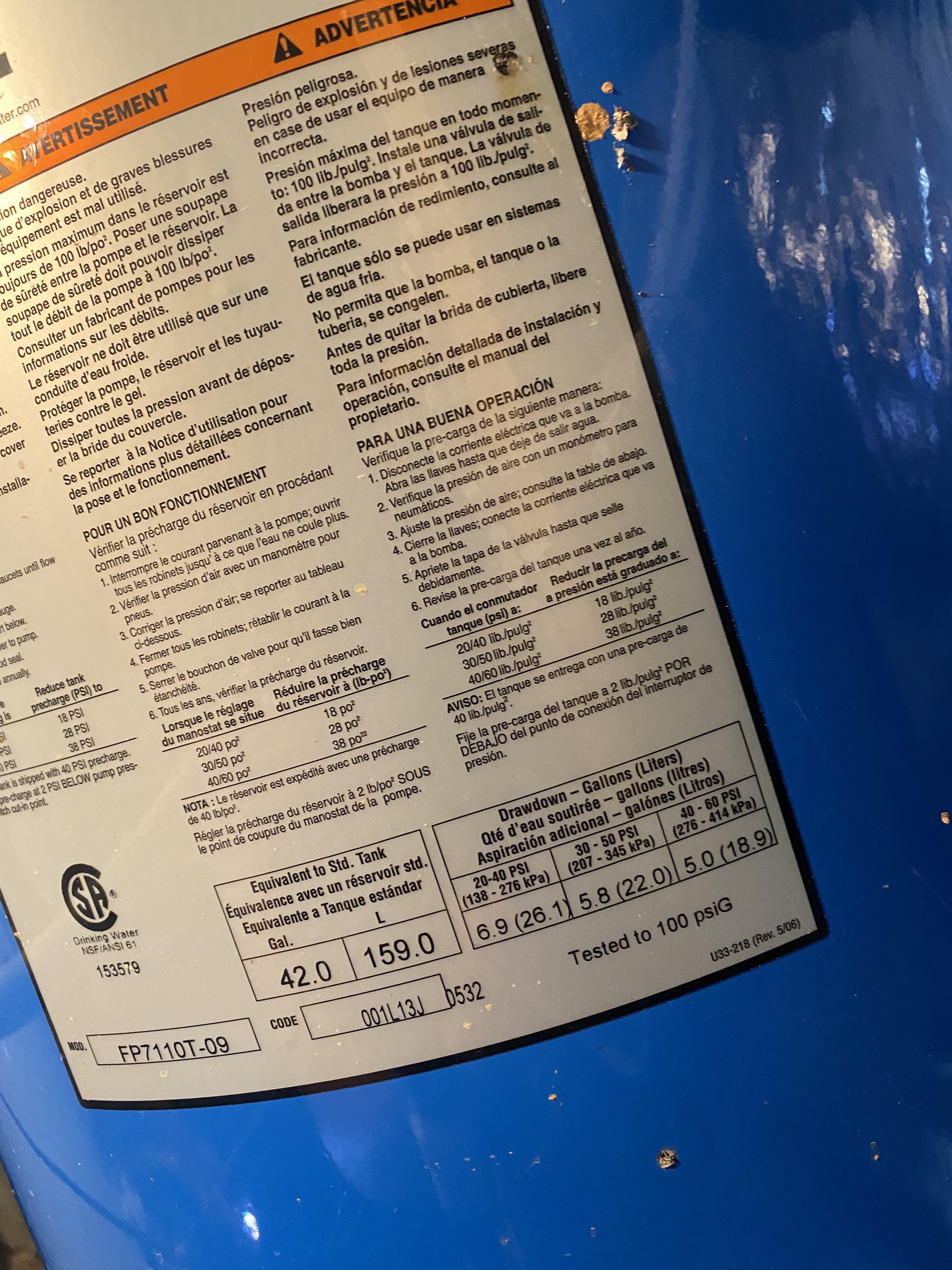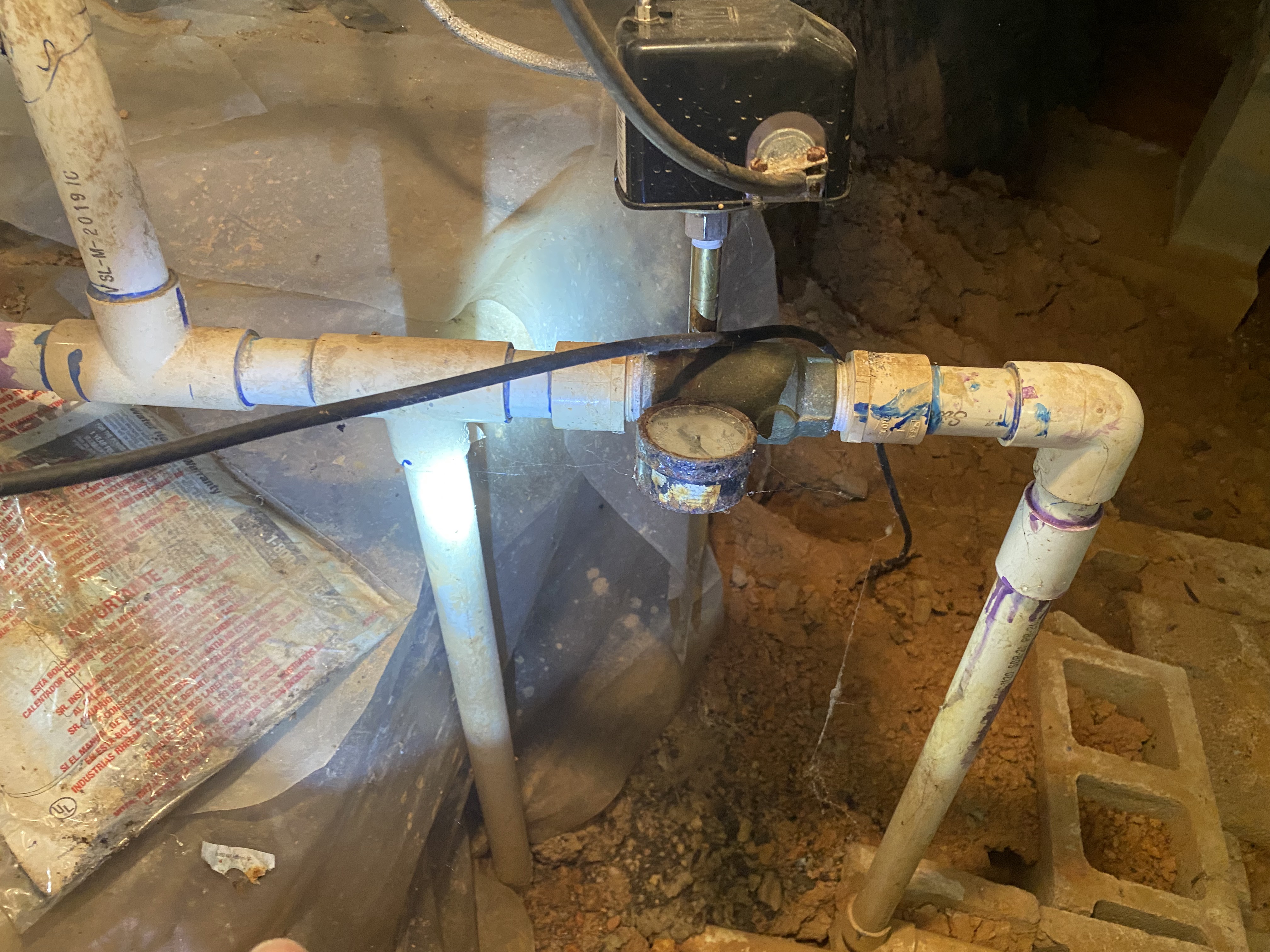 So should I test the tank? Or just plan on replacing it? Is a bigger tank 55 gal ok? Lowes has an AO Smith? Any brands recommended or to stay away from?
I have used Supply House before and they sell a tee set up that has everything I need. I plan on replacing all components. Would that be a good way to go? Or should I get individual parts, especially because I don't know where in that above set up I would have room for an assembled tee set up.
What about using pex or ? instead of the PVC?
You really can't see from the above pics, but there is two pvc lines coming in. One 90's up to the gauge and than to the tank. And one takes the low road, 90's up to a tee after the gauge. Any idea what this second pvc pipe is about? Maybe to an outside silcock or something?
In the report they say "No water filter present". Than what the heck is the above picture of?
There is discussion of ultra violet light to kill coliform. One of the inhabitants has some health issues. Should this be a consideration?
Would adding a switch to kill power to the pump something I should add to the to do list?
At the moment I plan to leave the shock treatment and vent pipe install to an expert, I think the quote was in the $450 range. Should I attempt it? or is leaving water quality something best left to experts?
You guys are great on here, sorry if this rambling, or I am not asking the right questions. Feel free to educate me as needed
Thank you!