Messages

1,894
Reaction score

202
Points

63
Location
Installed a Kohler Highline Classic today. The elves in the engineering department are staying busy as usual. This is a dual flush 1.1/1.6 toilet.
In the tank, it has a Fluidmaster fill valve. It feeds water to the overflow tube which has a diverter float feature which feeds water to the tank, then to the bowl to refill that.
Confused? Me too.
So, you flush the toilet and the water rushes out, runs down to the bowl, flushes the bowl.
The tank refills to a certain level, then slows down and the fluidmaster flow is diverted down the overflow tube to refill the bowl as the little float on the overflow tube rises and diverts the water down the tube.
I'll have to take another look at this tomorrow.
The dual flush feature is incorporated in the flush lever itself. It's a handle that's split into two sections. It has a cable that connects to the column in the middle of the tank. The handle has a small flush from the green plastic part of the lever, and big flush from the chrome part of the lever. Push green for a small flush, push both for a big flush.
Like I said, might have to polish this post up a bit tomorrow.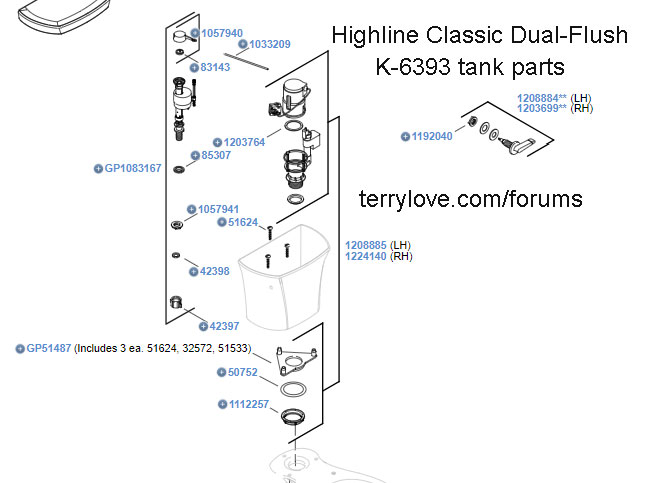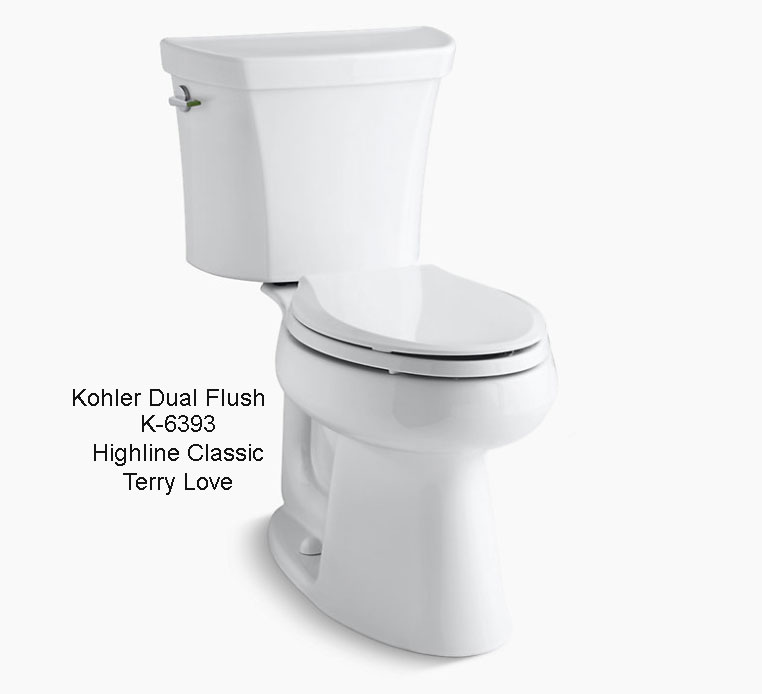 Last edited by a moderator: