Messages

152
Reaction score

15
Points

18
Location
I'm working with a 1982 tank, still in operation, and wanting to change the anode rod. Can I use the electric element ports instead?
However, the original anode is not coming out at this point, it's too late by a decade or so.
It's a Rheem Solaride 120 tank, with two unused element ports. With: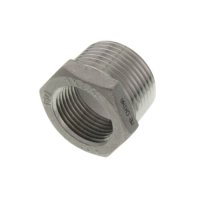 I'd be almost there. But what about the threading? I understand the electric elements are 1" straight thread, not 1" tapered thread.
The powered anode rods are 3/4" tapered thread. Is there a way to make a proper seal?
Is brass or stainless the better material for this application?