Messages

2
Reaction score

0
Points

1
Location
Hello Everyone.
I have just recently moved to an apartment unit and immediately the property manager said that I have a leaking problem, he scheduled his go-to plumber and ask me to let the plumber inspect my unit when I was away. He later call me and said I gotta fix the problem next day for the safety of the apartment. I listened to him and wanted peace, so I thought going with his plumber is a good choice... but unfortunately this leads to nothing but fustration.
Turns out that the plumber is very difficult to communicate with, He was late for 2 hours, fair enough, its hard to estimate time on the job, but all he did was remove a strainer valve, put some sealant and then put it back on. He was only at my apartment for 15 minutes but charged for $452.
After the job he took the money and left, I chase after him at the doorway for an invoice and he said he will give it to me later. I let him go. (I was expecting the plumber would be able to provide the invoices on the day of service.) But I have to ask their head office for the bills after several days of waiting. When I received the invoices, the entire billing outlined is a big surprise: Charges are arbitrary on the $452 invoice,
he did not perform the work mentioned on the receipt, he never removed the bathtub but he claimed he had to install it back on and charged the service for it. On top of that, the plumbing company also tack on another suprise invoice for "inspection" for $293...
First of all, I did not get to choose the plumber of choice to begin with, also this plumber certainly didnt tell me there is a charge for the inspection when the manager let him inspect my unit, nor did he mention it during the "repair work". Also I cannot imagine he did work for 3 hour during the "inspection" to charged.
With all these trouble, I plan to dispute that inspection bill, but does anyone have any strategy on how to speak with them?
This happens in Toronto, Canada. But any interpersonal strategy is welcomed as I am currently nothing but fustrated. Cant think straight.
If there are other places I can ask this question, please let me know also! Thanks!
This is the Repair Receipt
This is the Inspection Receipt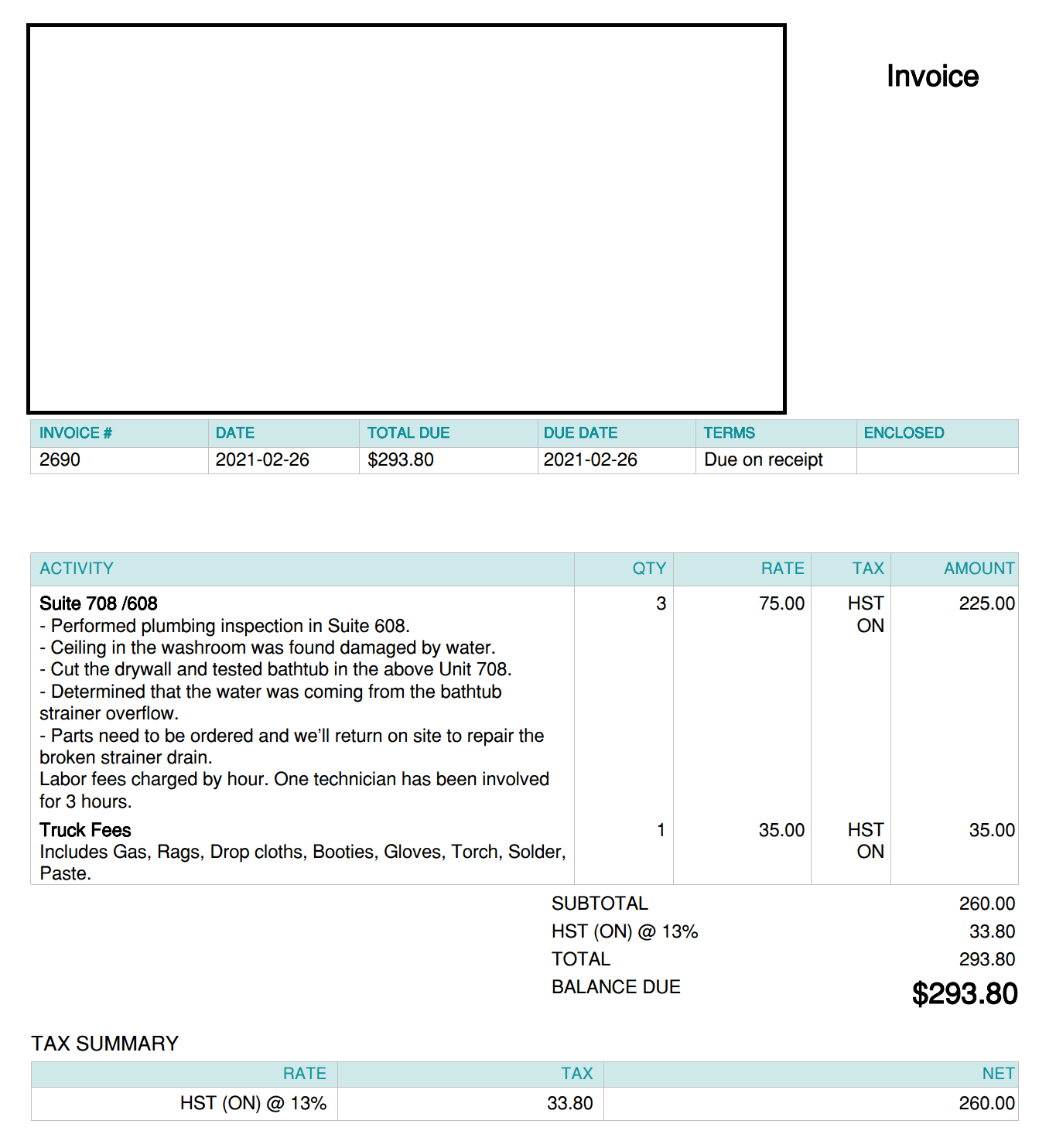 Last edited: