The ejector pump for my basement bathroom wasn't pumping. Thankfully this bathroom never gets used but every month or so I run the sink water through pump just to make sure I hear it working. Well today it wasn't moving water. The pump itself works when plugged directly into the outlet but when plugged into the switch plug, the pump will not turn on. So either the switch is faulty or the maybe the buoy is stuck, not sure just yet.
When I started to remove the coupler from the vent pipe, the base snapped off from the bolts and the lid is essentially rotted. At this point I stopped and I'm trying to figure my options.
First, I have no idea how old the pump is. House was built in 1987 and I bought 6 years ago. Pump could be from '87 for all I know but still works. I have no idea what material the the basin and lid are made of. If the lid is rotted like you can see in the pics, can I assume the basin will do the same? Im thinking once I remove the lid the whole unit is compromised and wont seal correctly.
Does this look like a complete overhaul and replacement of everything is needed? Any chance a new lid would be compatible and perhaps install a new switch? I suppose I really need to take the whole lid off to see what Im working with but Im just throwing it out there.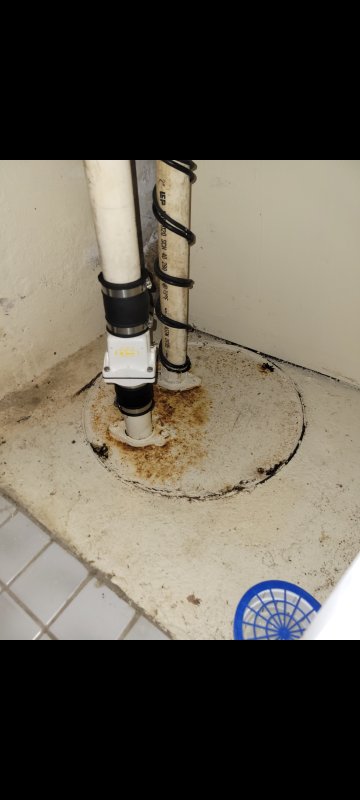 If a new basin and pump is needed, any recommendations for good quality parts. Buy once, cry once