We do plumbing in the greater Seattle and Eastside area.
If it's plumbing, we do it.

Shopping
Tour the site with a shopping cart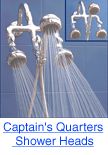 Bathroom Remodel
Lots of information on bathroom remodel
Kitchen Remodel
pages and pages of information on kitchen remodel
Order a new toilet here.
Toto , Gerber and many other brands of toilets
Water Heaters
We sell several brands.
Garbage Disposers
Choose your model here. The real deluxe one is the SS777 model.
Faucets
Links for information about faucets.
Replacing pipes
Things you need to know about replacing pipes in your home.
Call me for a repipe estimate. Copper and PEX systems can really improve your home.