(425) 806-5683
(425) 806-LOVE
Bothell-Kirkland


Terry Love
Love Plumbing
& Remodel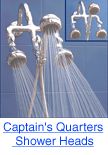 ((425) 806-5683
Bothell-Kirkland
(206) 949-5683
Seattle


What a standard contract for a bathroom remodel would look like
Fixture showrooms in Seattle area
Tile showrooms in Seattle area
Click here to see what the Ventian Marble looks like
.
Free plumbing & Remodel tips
Return to home page
How old is your bathroom? How long should it last? Could I change it to make it nicer? Can I add a fan, a plug for my hair dryer, What about clear glass in the shower? Everybody has questions about bathrooms, at least the people here at this site. Welcome. I hope I can answer some of your questions today.
How many years can you expect out the products in your bathroom.?
Bathtub - 50 years cast iron, fiberglass/acrylic, 15-35 years.
Counter top - ceramic tile, 30 years, laminate, 10-15 years,
Paint - 5-10 years,
Carpet - 11 years,
Drywall - 30-70 years
Can you make changes to make it better. Yes you can. A decade ago homeowners stayed in their homes an average of 7 years, now the average is 12.5 years. Many people are staying in their homes and fixing them up the way "they" want it.
Information on jetted bathtubs for the bathroom. can be found with this link. jetted tubs.