Messages

15
Reaction score

4
Points

3
Location
Been lurking on here for YEARS, time to get some advice, hopefully!
Getting right down to it:
1. I have an add-on space under a second story roof deck
2. I want to turn it into a bathroom
3. I cannot use AAV, has to have actual venting (I'm challenging this currently)
4. I'm looking for proposals to place venting
5. I prefer not using the outside of the addition wall, as there is 4x10 bracing for the porch I don't want to drill through (see left upper of first image below)
As I see it, the simplest answer is to tie the washer, shower, and toilet into a wet vent. From there, I have two options:
1. run the vent up the inside of the exterior wall of the house. I'll have to tear out the interior side of the wall all the way up to the crawl space and go through the top plate and second story bottom plate. This will place the vent **very close to the roof edge**
2. the second option is punching into an interior second story wall you can see under option 2, this will set the vent back from the roof edge, but I may need to go through multiple floor joists. See the picture of the wall below.
Any thoughts or feedback on these two proposals? Probably looking at 1.5" vent pipe from the lav, then 2" pipe from the washer all the way to the roof.
Thank you in advance!!!
==========================================================
Here's the space:
==========================================================
Option 1: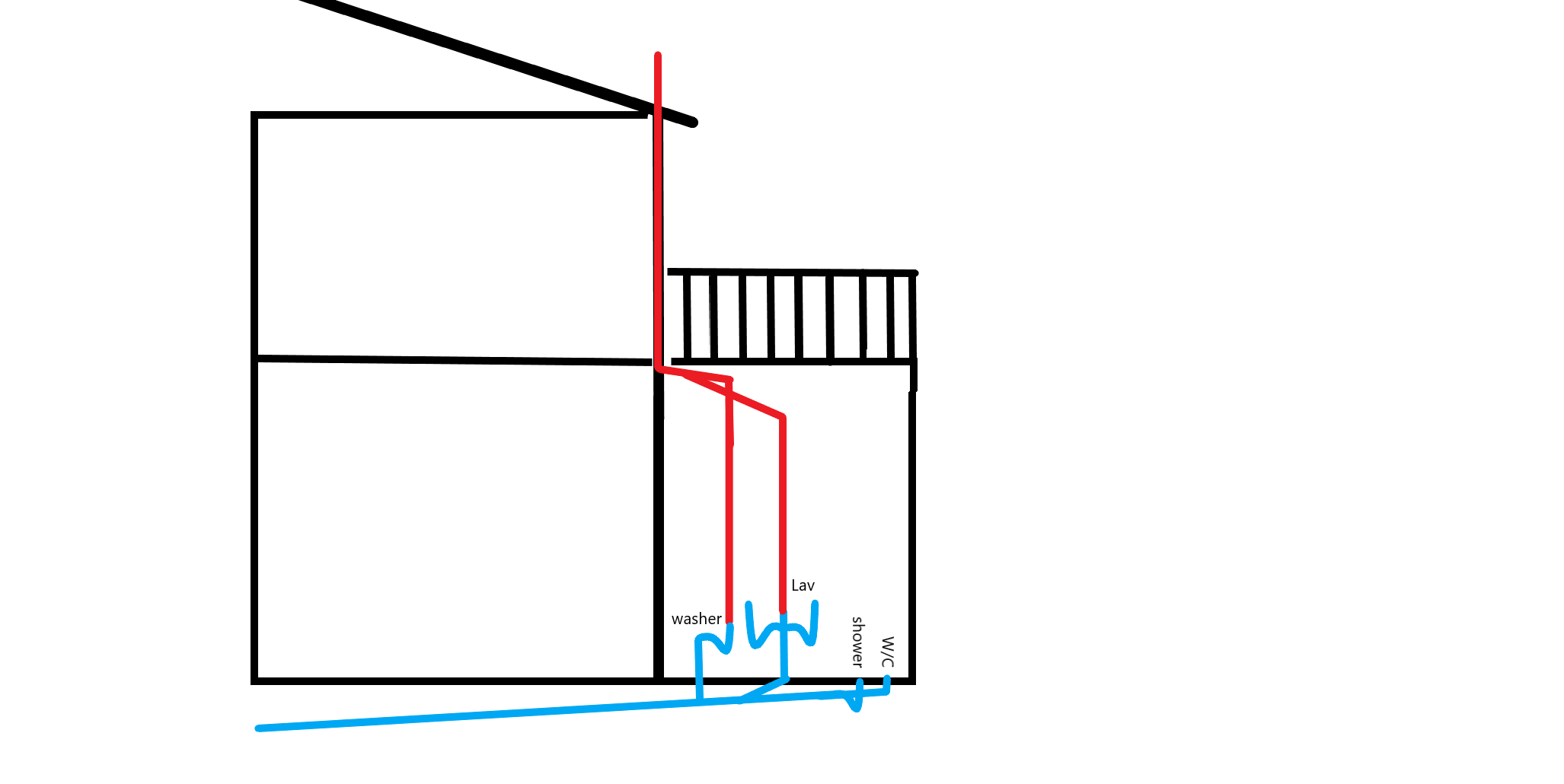 ==========================================================
Option 2: