I'm a very amateur plumber. Made a mistake in new home construction and installed Moen M-Core transfer valves 180 degrees off - basically upside down. The net is that these valves won't transfer water to the 2nd shower head on the valve.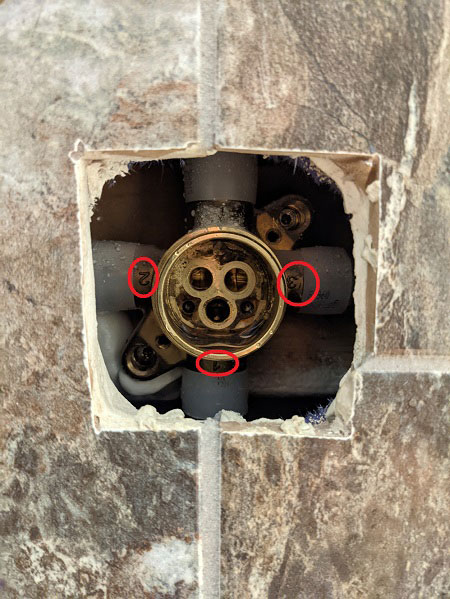 If I understand correctly, I can just swap the PEX lines on the top and bottom rather than rotate the whole valve.
Two questions:
1) Moen has retrofit plates that they call "Escutcheon" for most of their valve series, except for this one. Anyone know of a plate solution that would allow me to go in the front (tile size). I have 3 of these valves and 1 is on an outside wall?
2) If I have to go in through the tiled wall, I'll need to replace greenboard, cement board, waterproof the whole thing and then re-tile this area. I have the tile. Anyone got a good how-to or details on how to do a tile side "spot" repair?