Hello, I have some questions regarding the drain tile system installed in my basement. I've owned the house for 4 years now. For the first 1.5 years there were no issues but since then see below.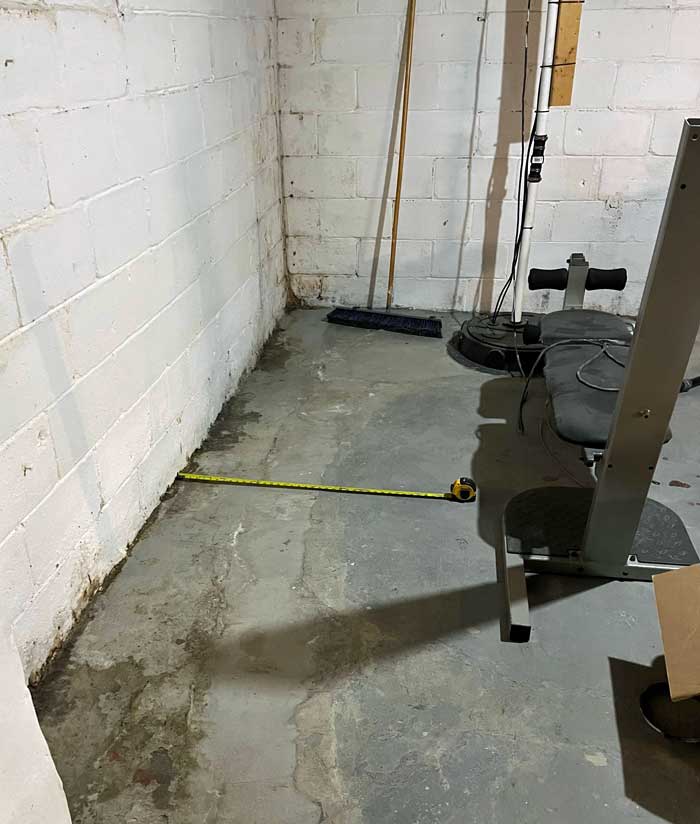 Issue #1:
I am getting water leakage where the cinderblock wall meets the floor in several areas. The current drain tile system was purchased by previous homeowner. I have had professionals come investigate and they all have stated that I need a entire new system. They have stated that my current system is too far away from the wall in some areas (12"-20" in some spots) and that the pipe used is not good (black corrugated with fabric lining). They said there is no way for the ground water to get into the drain tile and hence the leaking. That said, I do see some water draining from the tile into the sump pump pits so Im not sure how accurate their statements are.
Is it possible my drain tile is just clogged and I can have it snaked out? There is a lot of gunk visible in the pipe where it drains into the sump pit
Is there anything else I can do for the leaking (i.e. apply waterproofing, hydraulic cement, etc.)?
Issue #2:
Also, there is a mysterious off-shoot area with a grate. If I look inside the grate, I can see standing water. I cannot remove the grate without breaking it. This area always looks damp. All the professionals who have looked at this are at a loss for words. Any ideas?
Thank you all in advance very much!
Last edited: