Washlet S300 (Jasmin) Fit Chart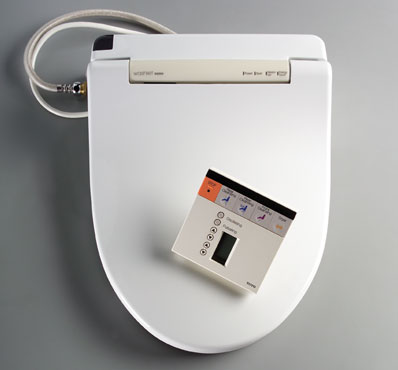 TOTO USA, Inc.
April 2003
Name
Model
Washlet S300
Elongated
Washlet S300
Round
Soiree (E)
CST960
Yes
No
Guinevere (E)
CST974
Yes
No
Dorian(E)
CST914
No
No
Plymouth(E)
CST924
Yes
No
Pacifica(E)
CST904
Yes
No
Prominence(E)
CST894
No
No
Carolina(E)
CST884
Yes
No
Carlyle(E)
CST874
Yes
No
Bristol(E)
CST866
Yes
No
Supreme(E)
CST864
Yes
No
Supreme(R)
CST863
No
Yes
Ultimate(E)
CST854
Yes
No
Ultimate(R)
CST853
No
Yes
Ultramax(E)
CST854S
Yes
No
Ultramax(R)
CST853S
No
Yes
Pacifica -2 pc.(E)
CST804S
Yes
No
Clayton (E)
CST784SF
Yes
No
Carrolton(E)
CST774S
Yes
No
Vespin(E)
CST764S
Yes
No
Dartmouth(E)
CST754SF
Yes
No
Drake(E)
CST744S
Yes
No
Drake(ADA)(E)
CST744SL
Yes
No
Drake(R)
CST743S
No
Yes
Dalton(E)
CST734
Yes
No
Dalton(R)
CST733
No
Yes
Promenade(E)
CST724
Yes
No
Promenade(R)
CST723
No
Yes
Carusoe(E)
CST716
Yes
No
Carusoe(R)
CST715
No
Yes
Carusoe(ADA)(E)
CST714L
Yes
No
Reliance(E)
CST704
Yes
No
Reliance(R)
CST703
No
Yes
Gwyneth (E)
CST604
Yes
No
Aquia (E)
CST414, CST416
Yes
No
What if my Toilet isn't a TOTO Toilet? Will the Washlet still fit?
On a standard Toilet with no curves between the seat and tank, all you need is two inches of room
past the mounting bolts.
Washlet seats
For more precise Dimensions, see the dimensions chart below.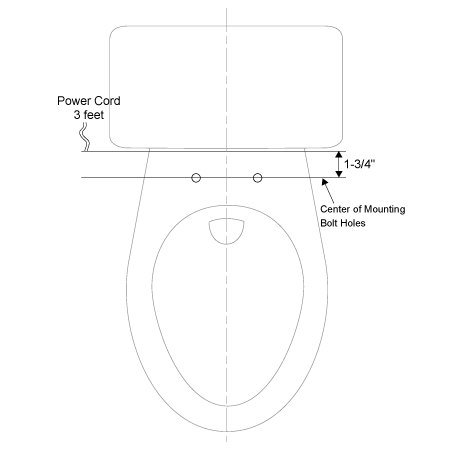 To ensure a proper Washlet fit on your current model, you can also use a box and ruler to check size and position.
*Note: You will need to remove your current seat to check fit.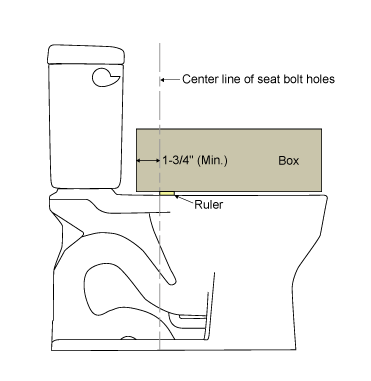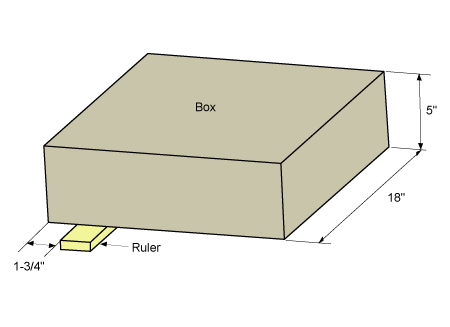 WASHLET S300 (JASMIN) DIMENSIONS CHART


| | | |
| --- | --- | --- |
| | Note: Some styles of toilets may not allow the Washlet S300 (Jasmin) to be installed due to certain contours near the tank and bowl area (see figures below). In the figure on the left side below, dimension D does not allow for enough open space to accommodate the minimum width of 9 inches. | |

* The blue highlighted areas indicate the size of Washlet S300 (Jasmin)
Dimensions
Dimension Requirements
A
Approximately 18-1/2 inches (470 mm)
Round - Approximately 16-1/2 inches (420 mm)
B
Minimum of 1-1/2 (38 mm) from front most face of tank to seat holes
C
Approximately 5-1/2 inches (140 mm)
D
Minimum 9 inches (210 mm) of open space from center of Washlet S300 (Jasmin) (or toilet to edge of Washlet S300 and flat bowl surface.
Terry Love Plumbing
Copyright © 2002-2005, TOTO USA, Inc. All rights reserved.