Messages

7,335
Reaction score

13
Points

0
Location
For some time I have been posting telling people to avoid Watts Floodsafe supplies for Toilets, Faucets, Icemakers, Dishwashers, and Washing Machines.
I have been posting telling of how I had a customer have one break at the compression connector to the Floodsafe Valve connection point causing a lot of water damage to his home.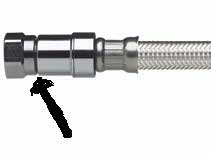 The day I did that job I did not have a camera with me to get a picture of the evidence. The Floodsafe Supply was not installed by me as I was already avoiding them because of the nuisance trips that are fairly well known to happen with them. The supply was retained by the customer as evidence.
Recently a person seeing one of my posts on this connection failure E-Mailed me photo's of the same thing happening at his house. A Watts Floodsafe Dishwasher Supply failed at the same connection that I was talking about. The connector was not over tightened, 1/3 of a turn with the wrench and the compression connector was turning by hand, pressure was 70 PSI. the valve just blew apart on it's own flooding the house and causing about $25K in damage maybe higher if the entire wood floor has to come up or, just the kitchen portion.
In his own words, "I think the valve was poorly manufactured or damaged during manufacture. Like I said before, no freeze, no physical damage I could see. Just blew all by itself. Bury Watts all you want, this product is crap."
Here is a picture of the failed connector under the sink.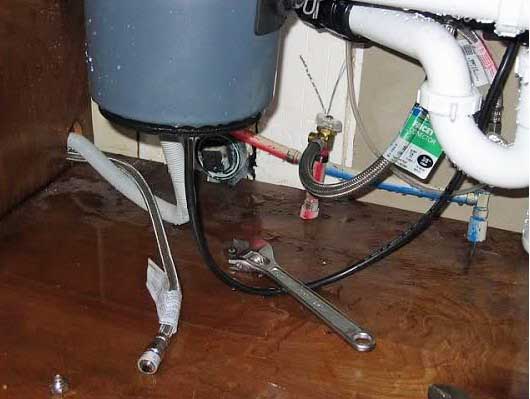 Here is a picture of the failed connector. Note how the connection between the compression fitting and the safety valve is where the failure occurred. This left the compression fitting on the stop valve spraying water while the safety valve blew off.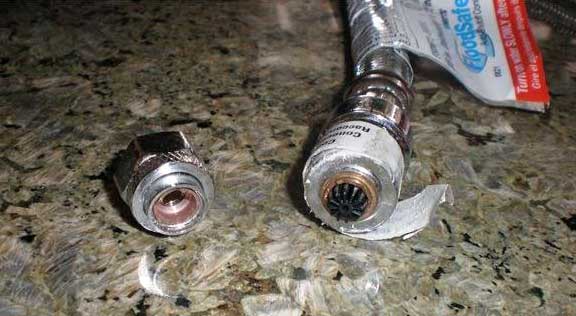 Here is a picture of the label on the failed Watts Floodsafe Dishwasher Supply.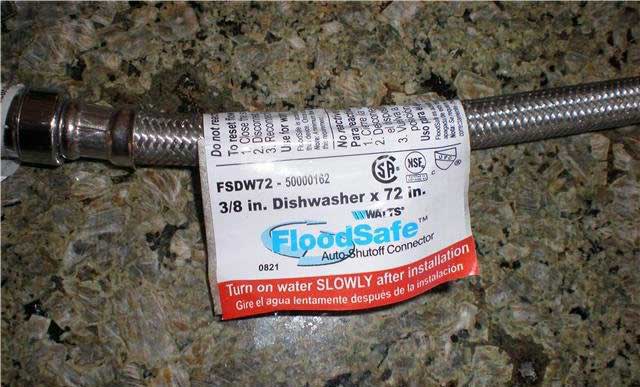 Last edited by a moderator: