Hi everyone,
My 30 gallon electric water heater just broke (massive leak). I am actually moving in 3 weeks (I live in a tiny house) and want to avoid buying a new water heater right now, because I probably will get a smaller tank or get a tankless. It's also summer here so tap water is pretty warm.
I turned the shut off valve off and I still get some cold water pressure in the faucets, but I can't take a shower (barely any pressure). Assuming this is because the water line inside the walls goes up vertical and that it relies on the hot water line for pressure.
Anyways, I want to remove the water heater and properly cap off/connect the two lines. I attached a photo for you to see.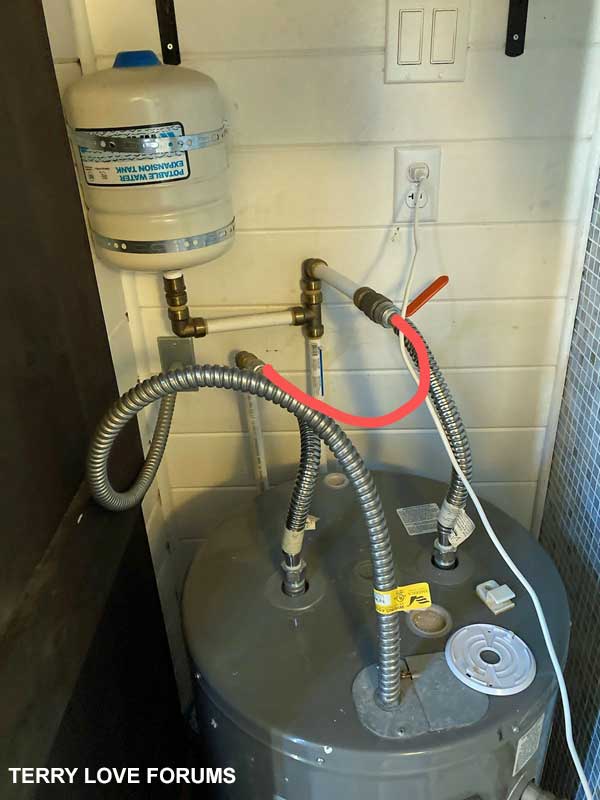 Can I remove the hot and cold water line from the water heater and connect the two with a 3/4 MIP thread? If so, would that help with the water pressure in the shower?
Additionally, what is the safest/best way to remove the electrical cords from the water heater?
Thanks!