Messages

3
Reaction score

0
Points

1
Location
So we're building a large shower (5x7). Facing the shower on the right is a
MOEN S3371
DNRP 3/4" ROUGH-IN EXACTTEMP
THERMOSTATIC PRESSURE BALANCING control and 4 volume controls (shower head, rain shower, body sprays, wand).
On the left is the same Moen s3371 and 2 volume controls (shower head, body sprays)
I have built the loops for the body sprays and a manifold for everything else. My question is feed. The shower is being fed from 3/4" lines (branched off from the house inbound line and the water heater before it hits our PEX manifold. The house is being fed by a 1" line from the street)
Should I simply split the hot/cold lines to each thermostatic control, or should I build a balance loop with one entry and 2 exits (one for hot, one for cold where each exit goes to a thermostatic control) to maintain pressure? Overall pressure for the house is around 70-75 psi and the vertical height from the branch offs in the basement are about 13' up.
Attached is a pic of the one side (I've since done more plumbing)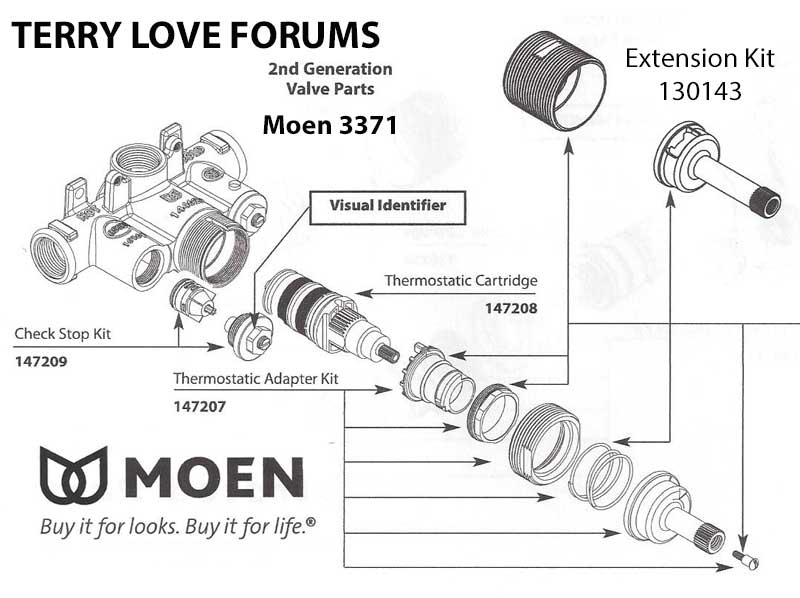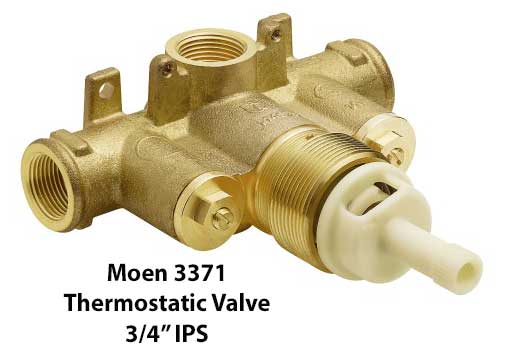 Last edited by a moderator: