My son decided to have fun in the shower and ended up with a shower handle that just turns and water leaking from the faucet. I have the Grohe Europlus as discussed in these threads...
https://terrylove.com/forums/index....rohe-europlus-ii-tub-handle-19-716-000.65838/
https://terrylove.com/forums/index....rtridge-replacement-19-716.60063/#post-722745
I removed the set screw by soaking it in wd40 and applying some heat. I still could not pull it out so I twisted it until it snapped. I would need a new handle and lever.
I turned the cartridge all the way down but there was still leaking so I assume I would need to replace it.
Am I right in thinking that my shopping list would be
- new handle (1)
- new lever adapter (4)
- new cartridge (47080)
Or are there replacement/substitute parts I can use?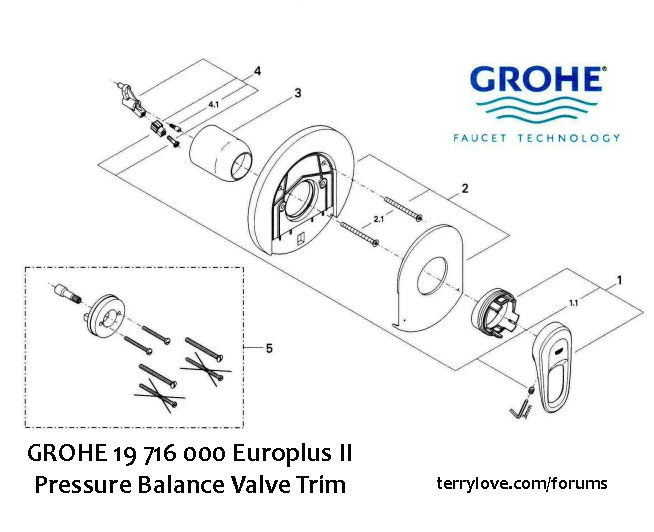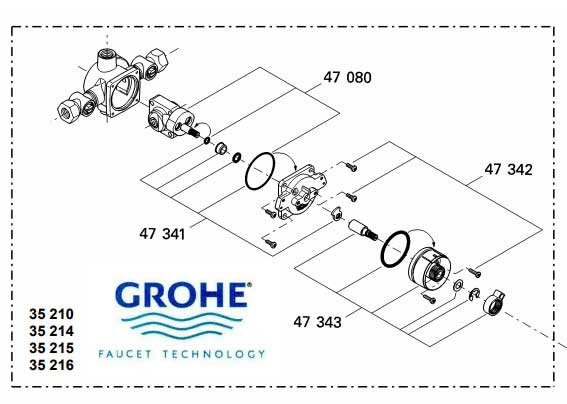 Also, are these water stops?
They have a retaining clip and are not fully round. Every video I have seen would turn them with ease. These stops seem to be stuck.
Thank you in advance to anyone who can help.
Last edited: