Messages

15
Reaction score

3
Points

3
Location
I had a few questions about a new Uponor PEX plumbing install for my new construction home.
I'm building in Florida and the plumbing is under the slab (one story house).
Here's how everything looked before the slab was laid.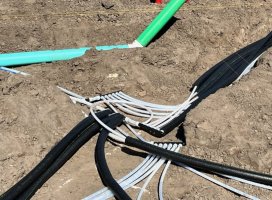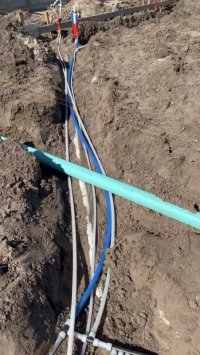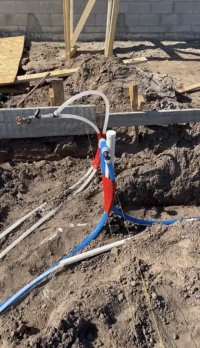 1. As you can see above, most of the Uponor AquaPex is the white type with red/blue text and that is at some type of "splitter" going to all the appliances. But the main 1" line going into the house is a solid blue Uponor AquaPex. How concerned should I be about this? Especially considering the lawsuit and them not making it anymore?
The slab was just poured a few days ago and this is how everything looks now.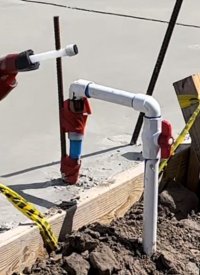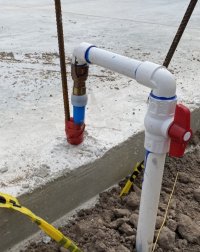 As you can see above, they taped the PEX to the Rebar and poured the slab.
2. How concerned should I be that the only taped it to rebar, and didn't put it in some type of sleeve?
3. How does the fitting/connection look in the second rebar picture with the top piece of red tape removed? Does it look like a good connection? Could that have loosened the connection when they removed the tape?
Here's one more angle of it going into the slab.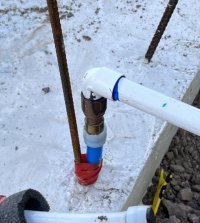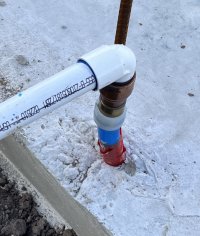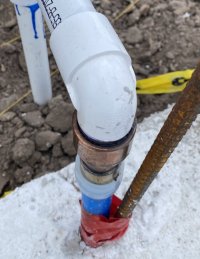 4. Does this look like there's too much stress or tension on the line? It slightly wiggles if you move it.
Any feedback would be appreciated. I know there's certain things I can't change, but I wanted to see if everything passes the "smell" test and there aren't any major issues.