Messages

6
Reaction score

1
Points

3
Location
So I have a Merrill/Weises pitless adapter, the same as shown in these threads
1
,
2
,
3
I made the tool to unscrew the nut that's down on top of the adapter and was able to loosen the "foot" that holds pressure on it. Unfortunately no matter how hard I pull on the cross arm on the top the thing won't let loose! I'm sure it's not just the weight of the pump, though I have no idea how deep it is so it could be quite heavy, because I can move the cross arm a bit and it's not bearing any weight.
I shoved my inspection camera down there to get a look but I'm not sure what could be holding it, except corrosion.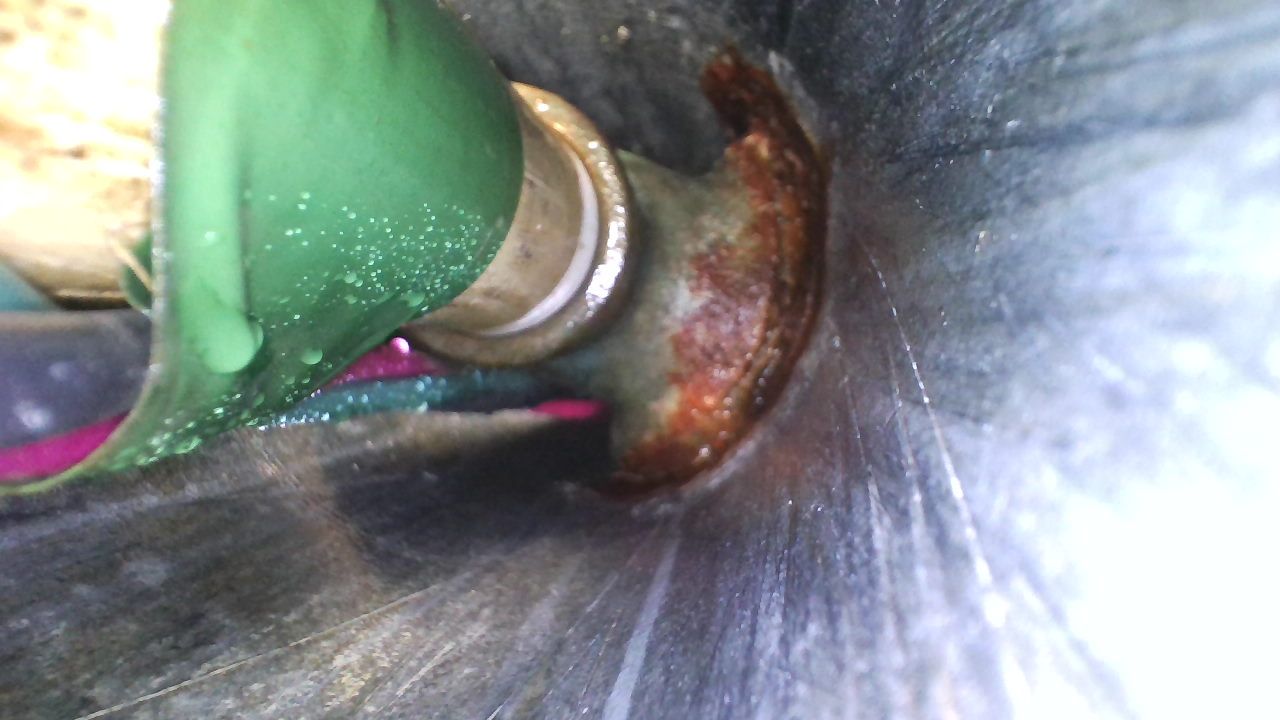 (sorry for the blurry pics, the camera was really hard to get focused)
In the last picture you can see a little bead of rust attached to the well casing (which is steel) so I think that could be preventing it from coming up but I'm not sure. I don't want to pull too hard and break the vertical pipe holding the adapter to the cross bar, it's just sch40 PVC. I was prying on it pretty hard though and it still wasn't moving. Is it possible there's enough corrosion stuck on the inside that it would prevent it from coming off?
I'm also worried about the gasket getting stuck or falling off, and how well it's gonna seal with all that rust on there when I go to put it back on. Does anyone know where to get a replacement o-ring, or know what size it needs?